Skip to Content
Share Emotions and Sensations
At Dolce by Wyndham La Hulpe Brussels, we know that a committed team needs to share more than just work. We offer health-conscious outdoor team-building activities to help your team reconnect safely and share emotions in the heart of nature.
For additional information you can contact us by phone: + 32 (0)2 290 98 24
or by e-mail: Rfp@dolcelahulpe.com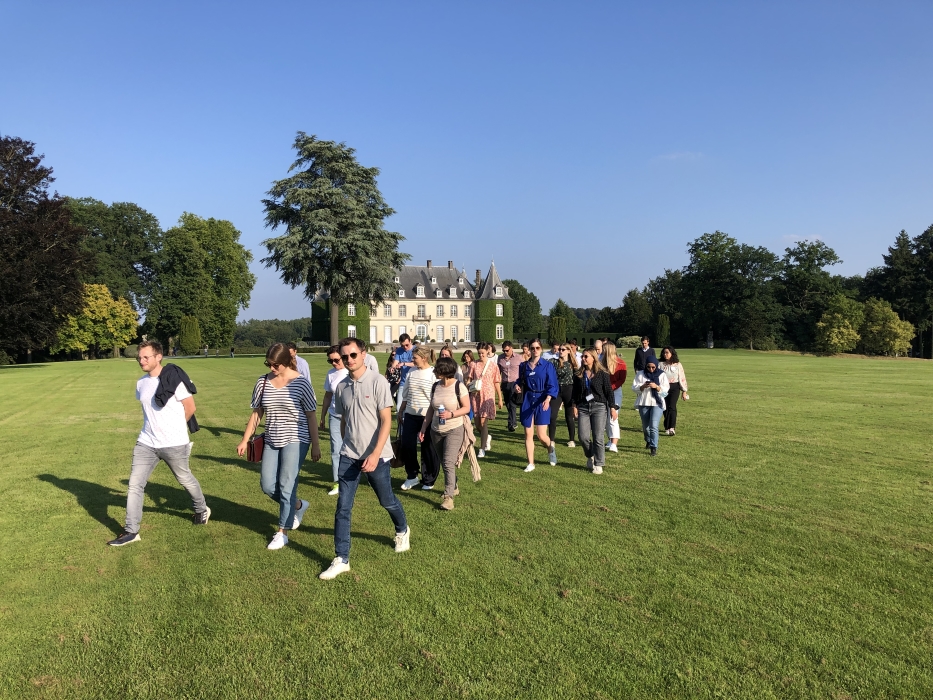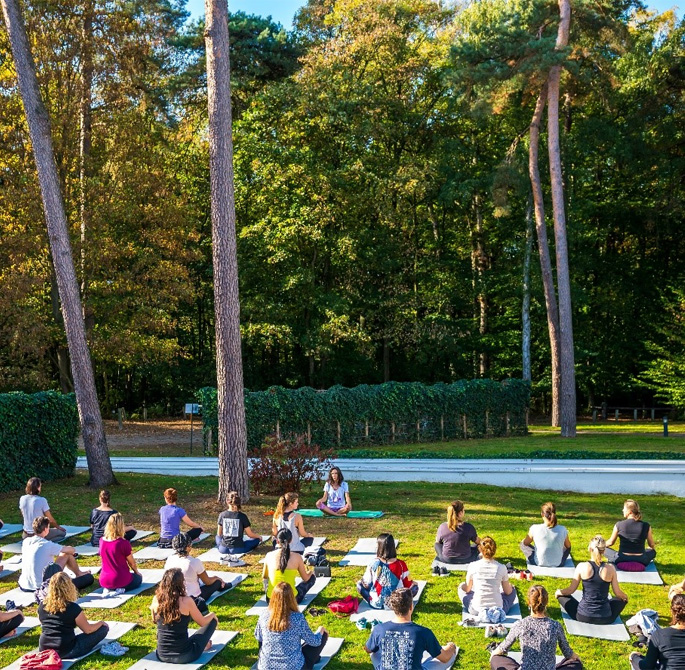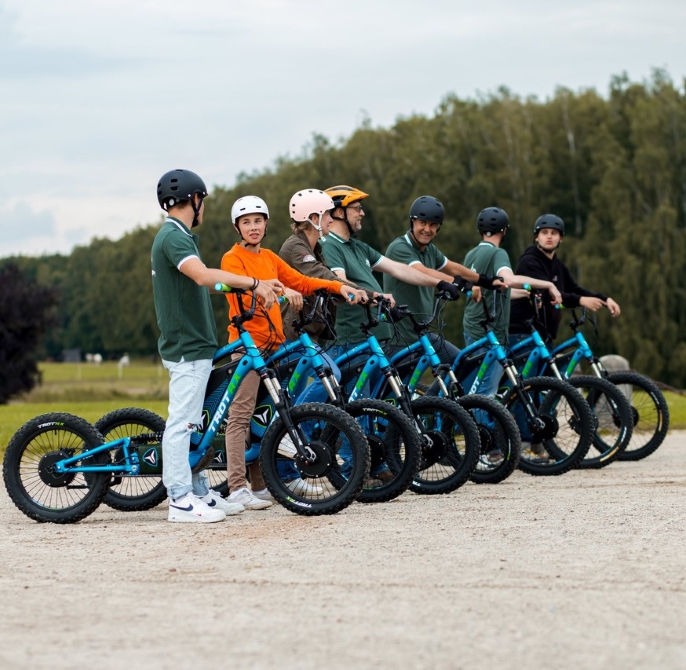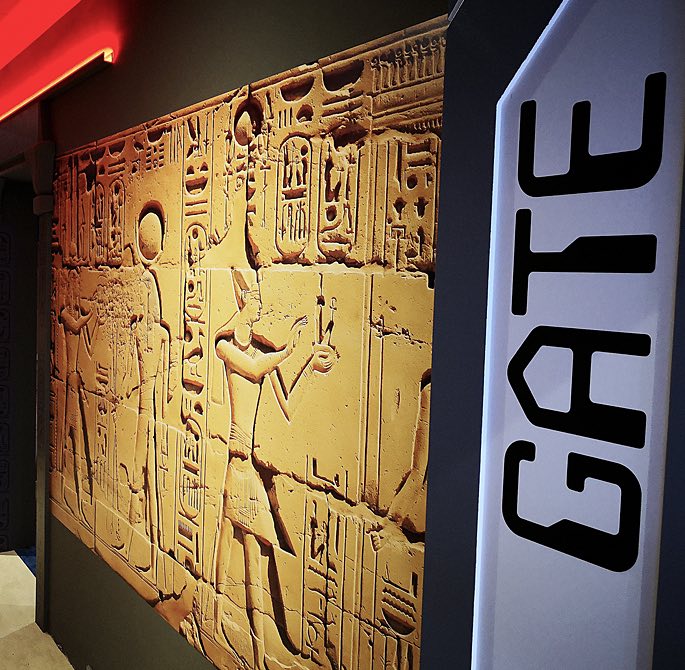 An inspiring storytelling walk
Jan Puype is the founder and inspirer of 'Keep on Walking'. Through beautiful walks, he gives his audience not only a relaxing and enjoyable moment, but also inspiration through compelling stories. Jan is a master storyteller who takes you to different worlds and invites you to stand in the world and look at it with wonder. Besides 'human stories', he can tell you about the wonderful world of trees and nature.
Jan's walks take place in the beautiful surroundings of Walloon Brabant and the Sonian Forest and can be put together on an ad hoc basis, depending on the target audience, the duration and the desired effect. The stories are told in French and Dutch.
30 participants Max.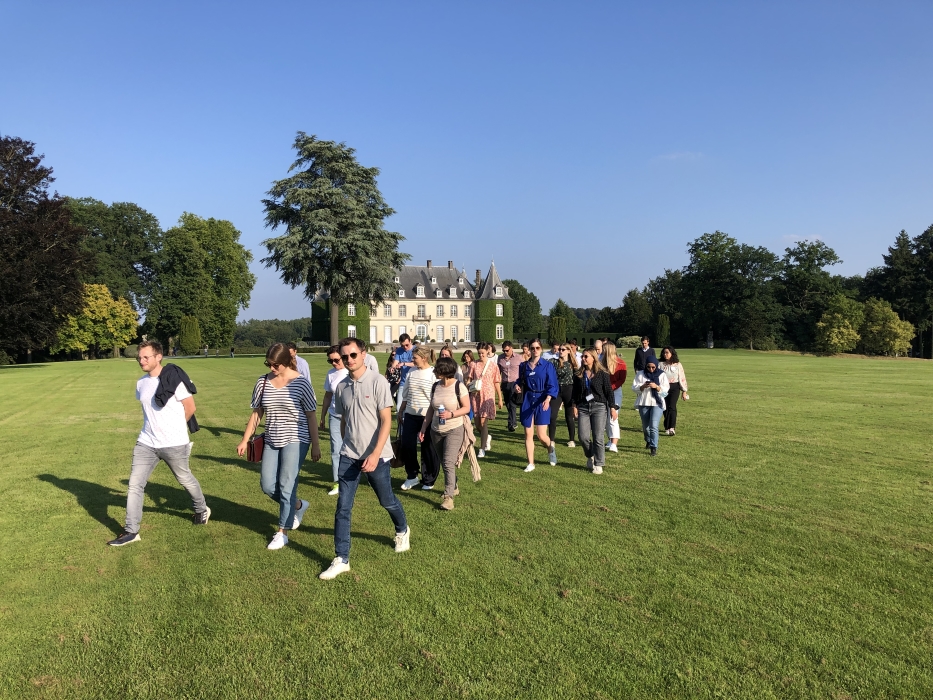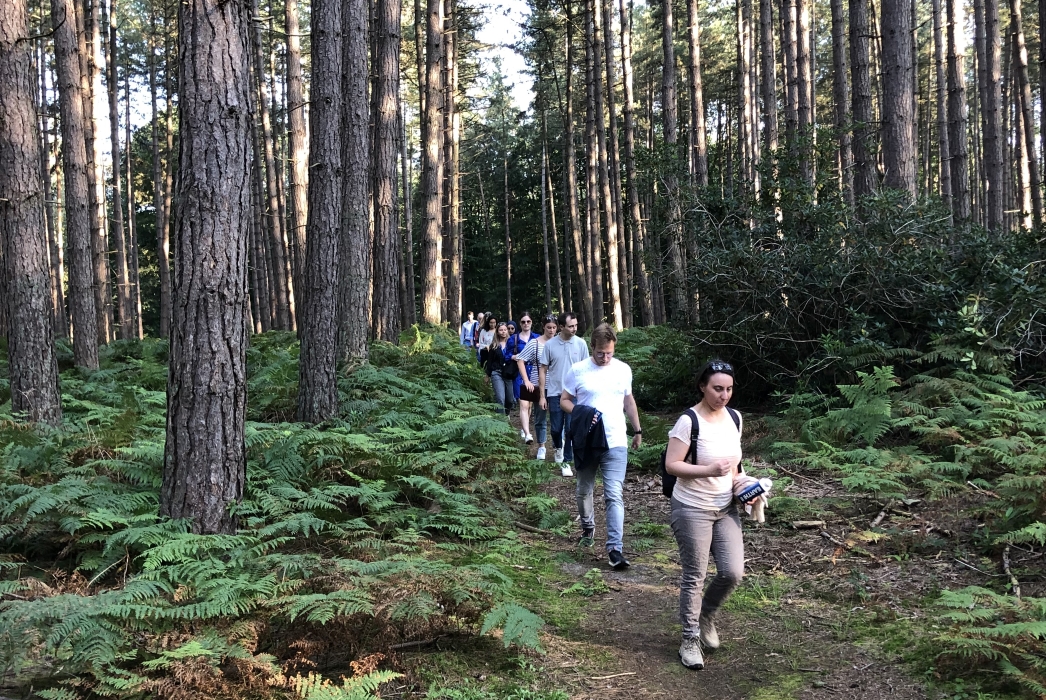 A connection to oneself and to nature
A "Forest Bath" session optimised by guided meditation exercises, to calm the mind, reduce stress and boost health.
Breath awareness, connection to the trees, connection to the whole. The forest is our historical natural environment and we find our vital energy there. It is not only the brain that is stimulated when walking in nature, but the whole body. Walking in the open air strengthens the immune system. Phytoncides, molecules secreted by trees and forests into the air, have the effect of lowering blood pressure when inhaled. Walking frees the mind and reduces stress considerably.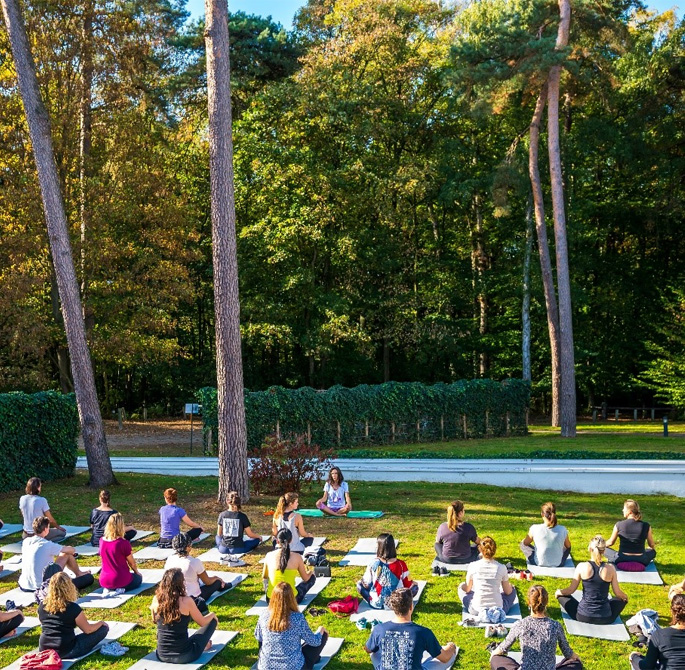 A fun, ecological and unusual activity
Spend an amazing time in the heart of the Sonian forest on 100% electric off-road scooters! This adventure will make you experience great emotions. With family or friends, TROTT'TOP! will accompany you for a few hours of fun!
Suitable for groups of up to 15 participants.
This activity is not available from 5 Novembre 2022 until 28 February 2023.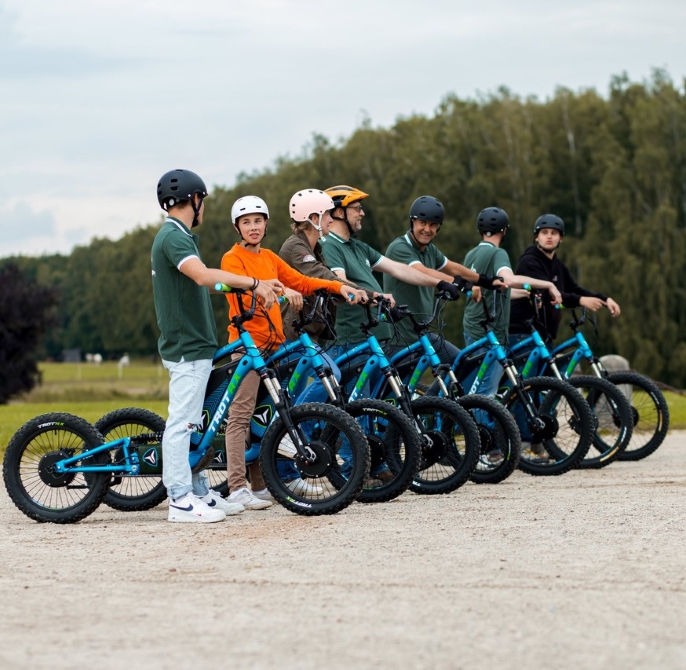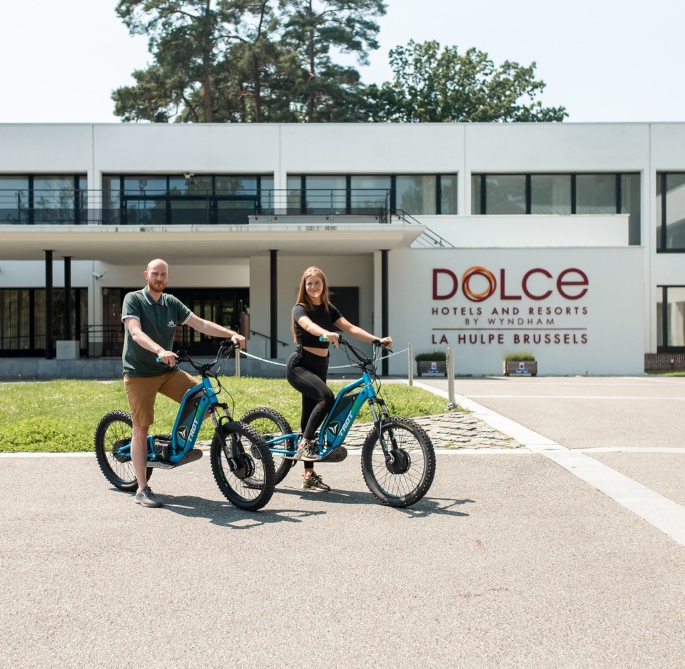 Between fascination and thrills
Learn all about birds of prey and falconry in a birds of prey demonstration workshop. Accompanied by an expert, you will discover up to 10 species (owls, eagles, falcons, vultures, etc.) which you can observe very closely if you dare to let them land on your arm.
This activity lasts about 1 hour and is available in French, Dutch and English.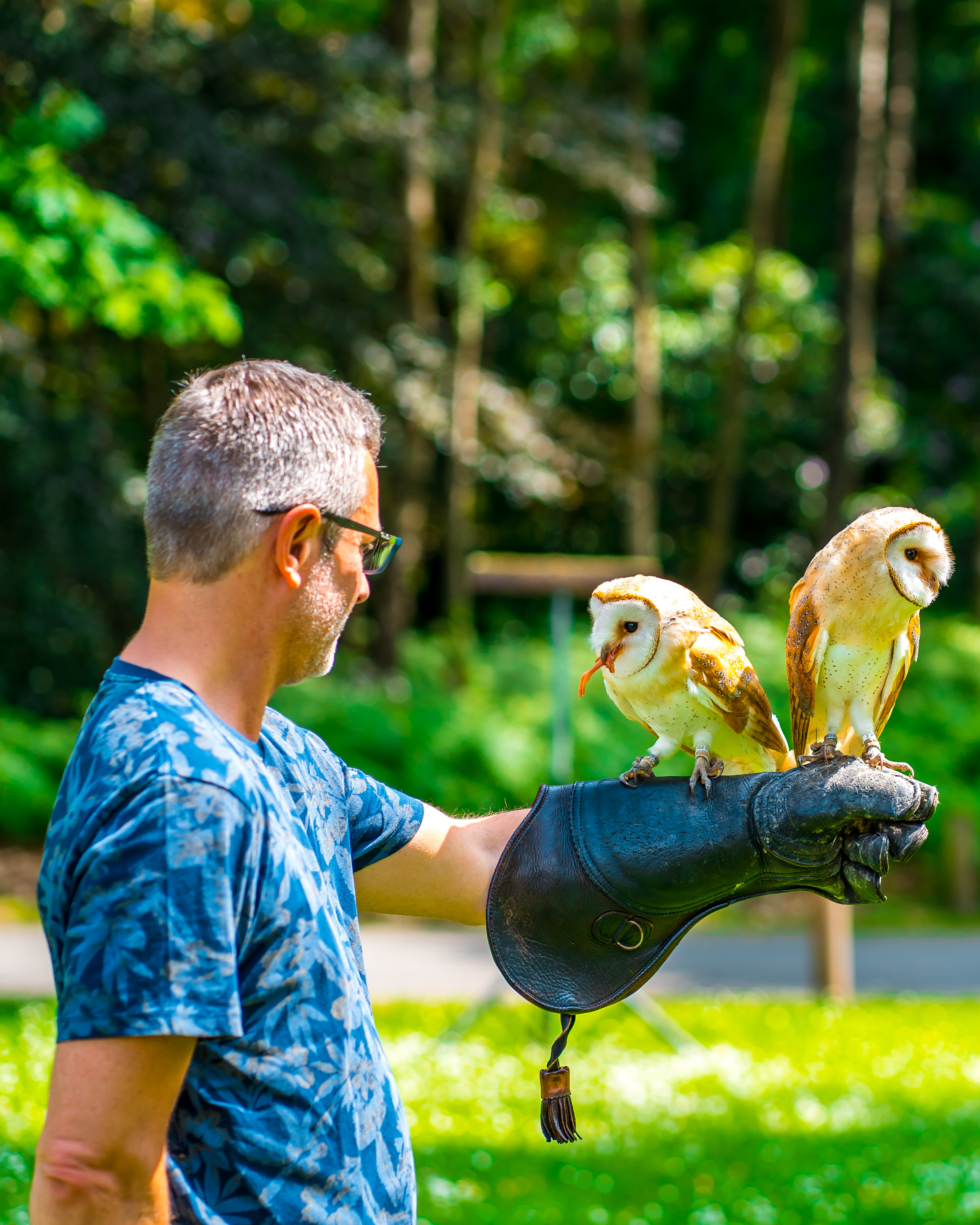 An escape room to save the world
Come and experience The Sphere, a brand new onsite escape room team building activity, created by Annapurna consult.
The end of the world is close. It is now up to you to board The Sphere, a spaceship unearthed recently at Europe's Area 51 in La Hulpe, Belgium.
Engineers from Los Alamos Center have discovered that this vessel can travel through time. You have two hours to solve the puzzles in each of the 5 time zones to repair the timeline and save mankind. Two hours during which you will sail the Nile on Ra's boat in ancient Egypt, get lost in the Central American jungles, track down the Holy Grail in the Middle Ages of Britain, meet Sherlock Holmes during a seance in Victorian London and visit the future in Los Alamos, USA.
Enter The Sphere and help save the world…
This activity is for a group minimum of 10 persons. Visit The Sphere website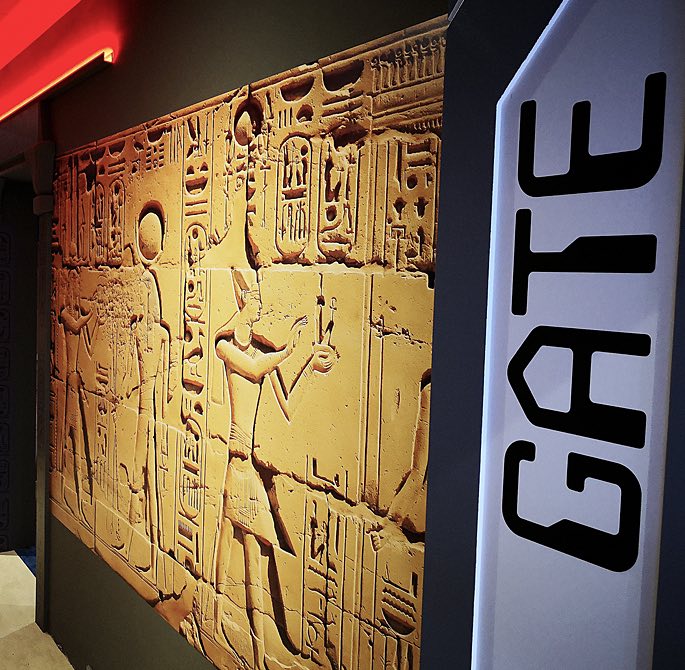 Coordination, Precision and Concentration
An archery tournament is the ideal team building activity to challenge your teams to reach a target symbolizing their objectives. This fun activity represents the process of learning by doing through a succession of trial and error stages where observation, analysis, concentration and coordination will be put to the test. This activity takes place on our large e-coffee lawn, which is large enough to respect sanitary measures and ensure the safety of each participant.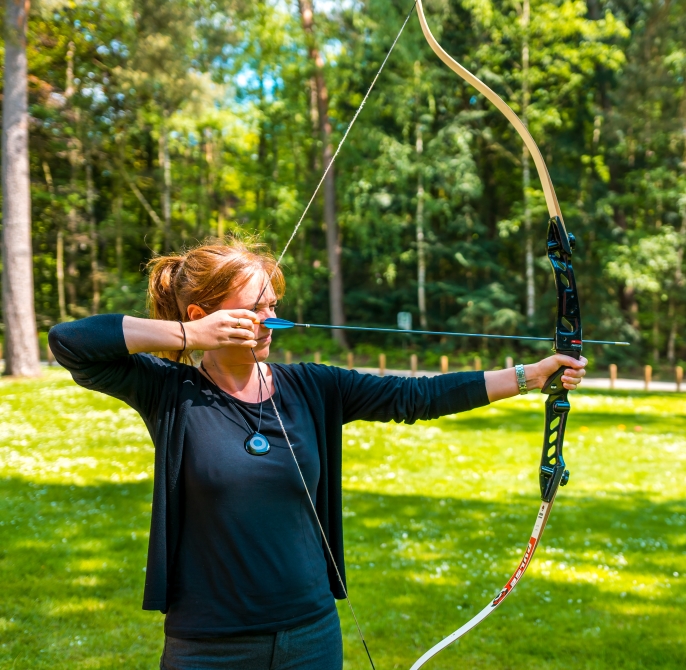 An escape room to save humanity
You are sure never to forget this two-hour journey. You will evolve in an extraordinary post-atomic atmosphere. You will learn to use your six senses to move inside, survive and finally escape from it.
Once inside, the exit becomes inaccessible and the alarm system goes on. You are a prisoner and you only have two hours left to escape!
Everything has been created in order to make you shudder but also to have fun and to make you take advantage of your journey in teams to attempt to find what seems to be the emergency exit.
You will roam from one place to another and will try to get past the obstacles in order to free yourself from the Cube. This activity is for a group of minimum 8 persons.
Visit The Cube website
A teambuilding activity developed and ran by Annapurna