Skip to Content
EXPERIENCE RENEWAL IN THE SONIAN FOREST
Realign your senses with nature in the heart of the Sonian Forest. Take part in our many leisure and relaxation activities on site or nearby in Walloon-Brabant right outside Brussels.
Relax on the pool terrace. Discover the Solvay Park and the Folon Foundation on foot or by bike, or take one of the other routes starting from the hotel. We offer recreational activities for everyone, such as a fitness trail in the forest, tennis, pétanque, basketball and badminton. Below you will find an overview of our selection.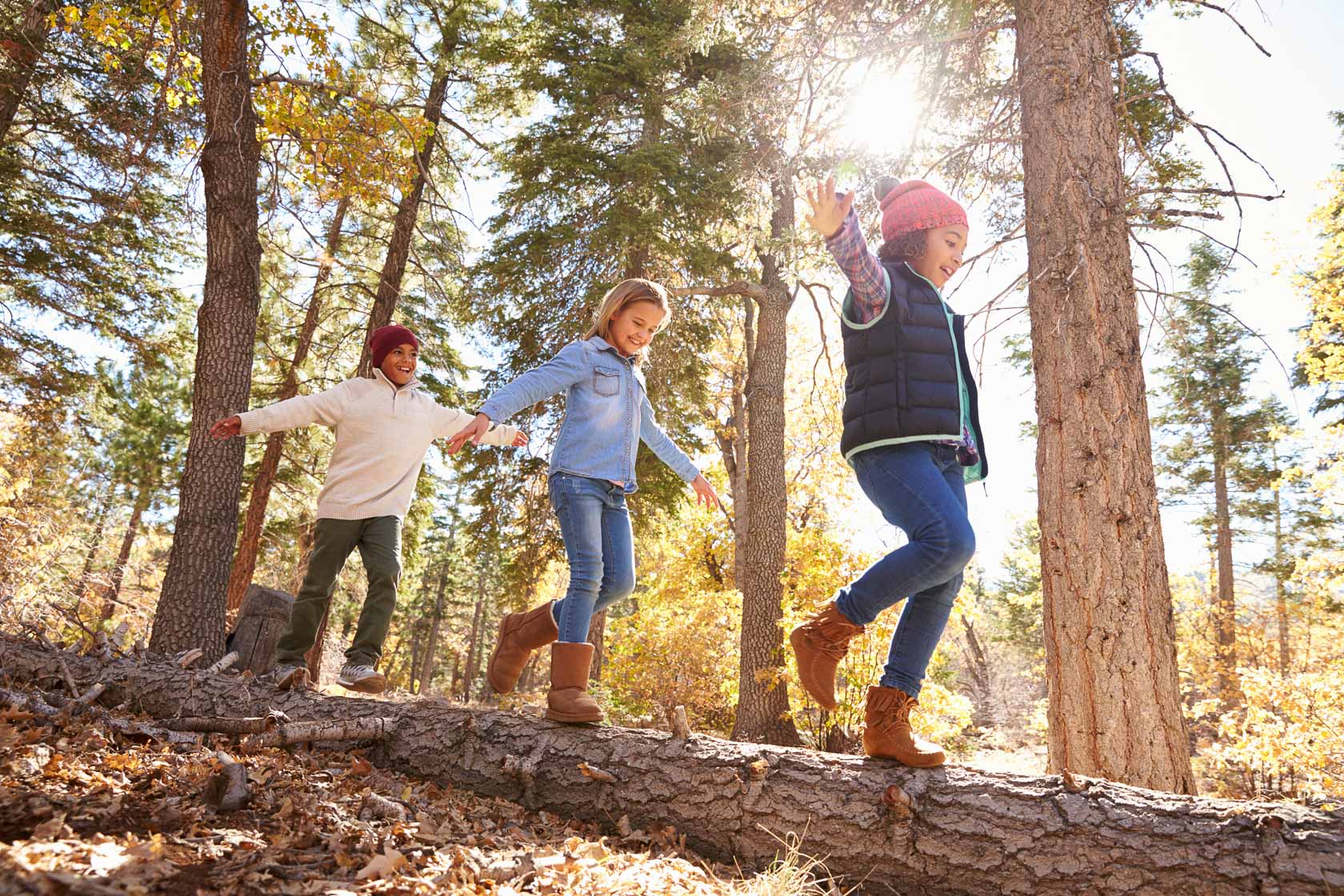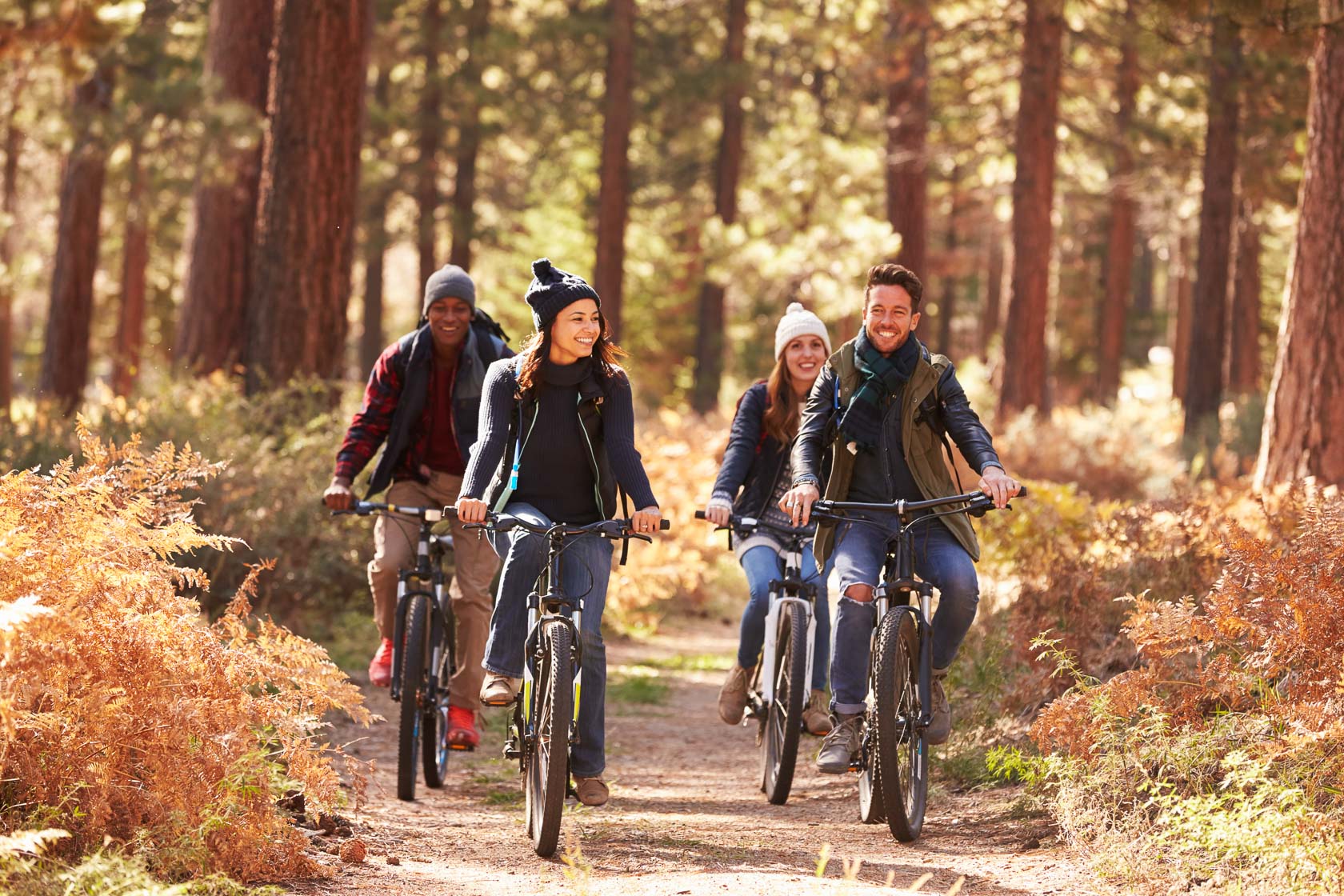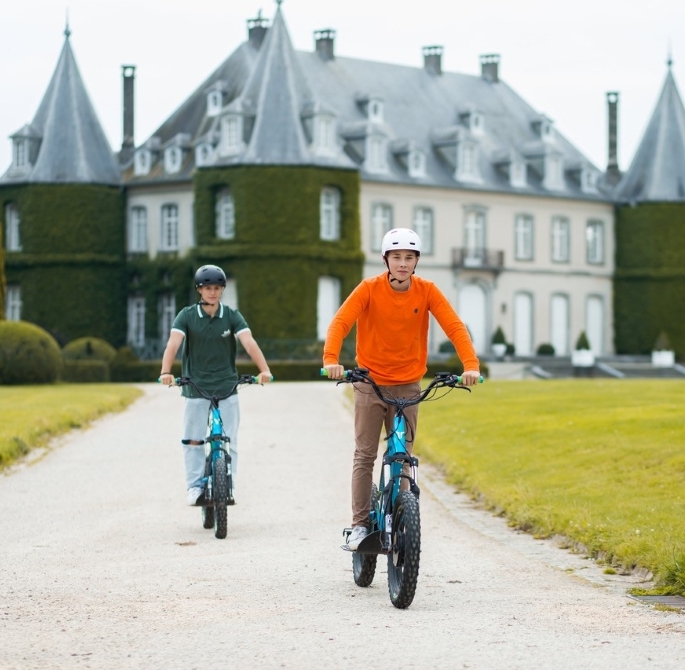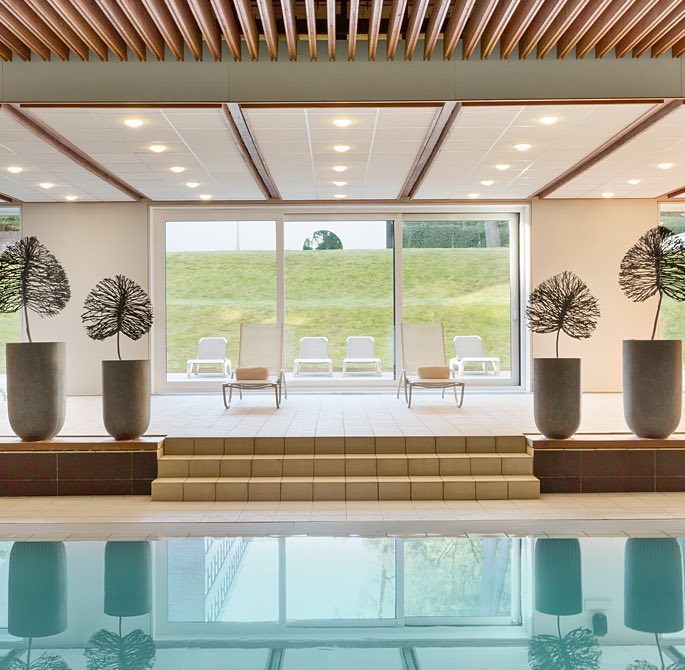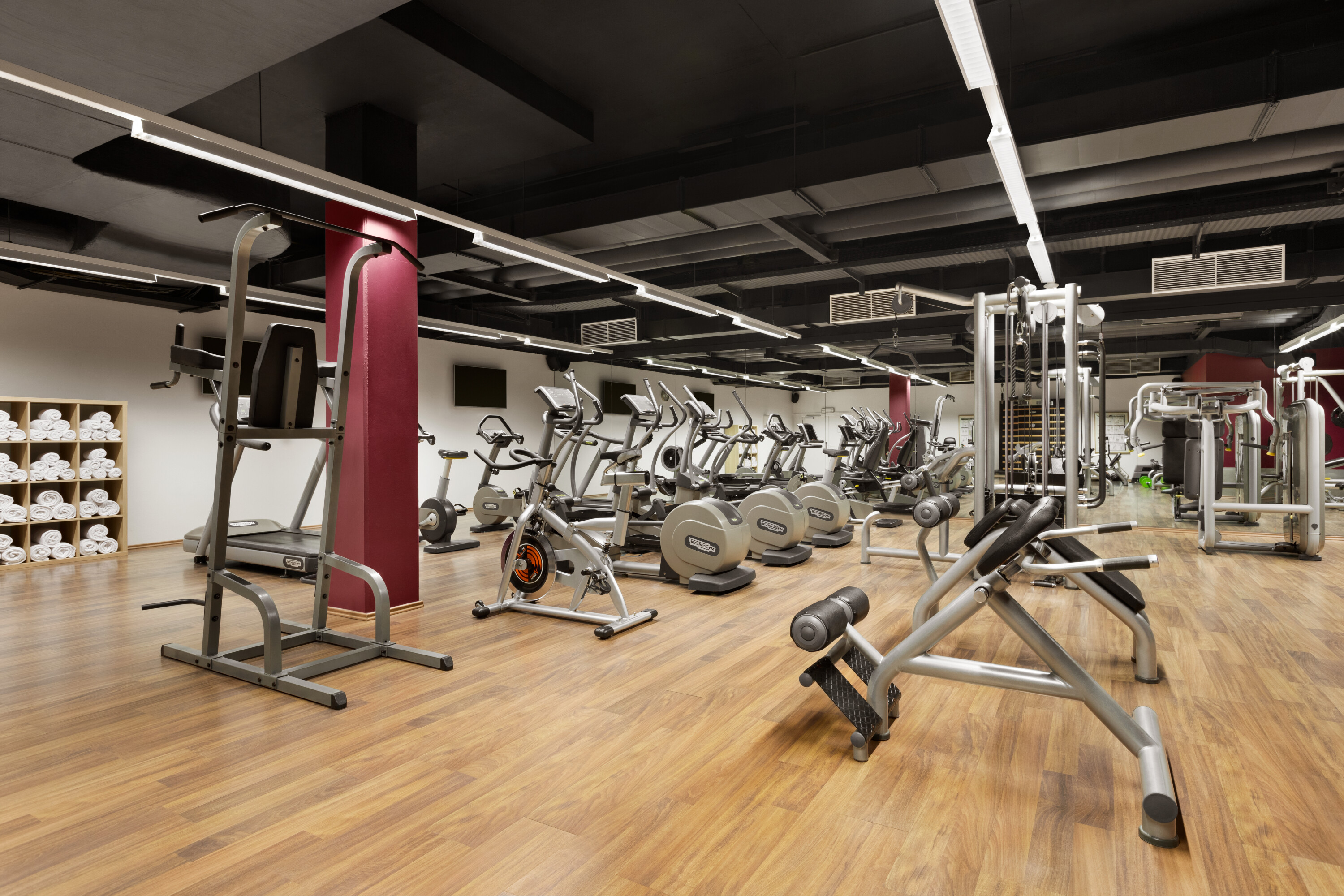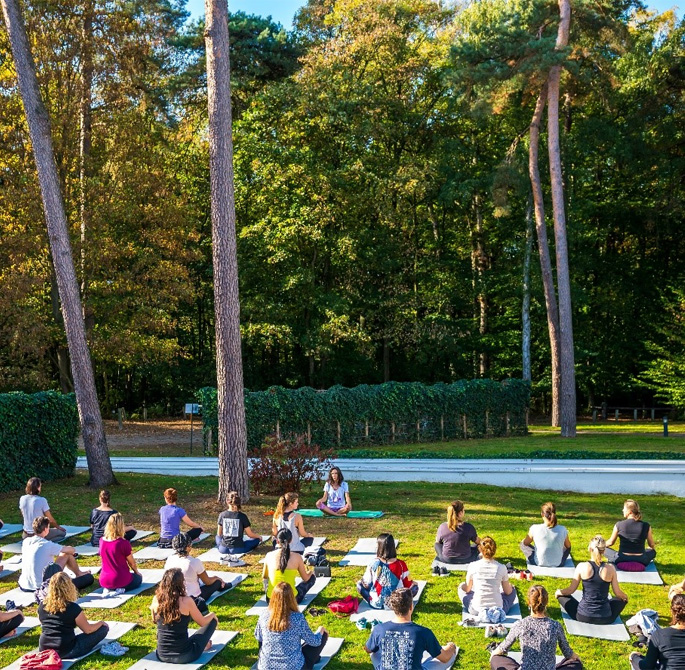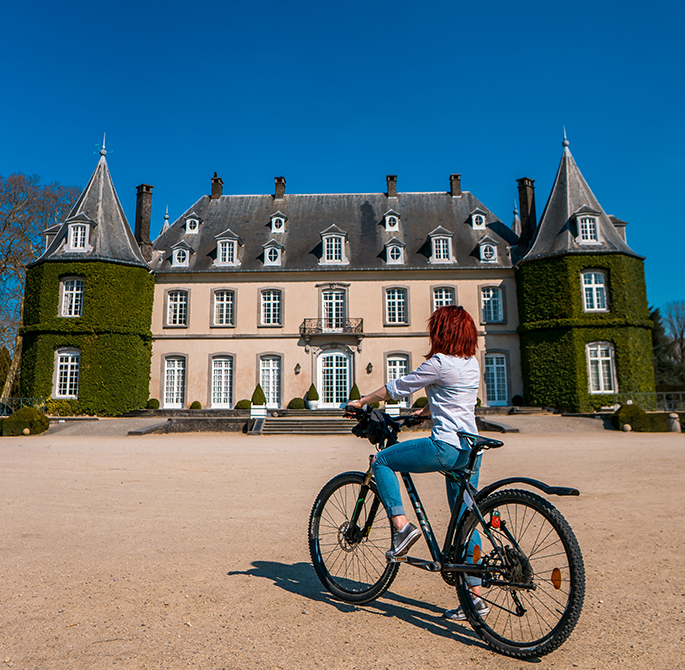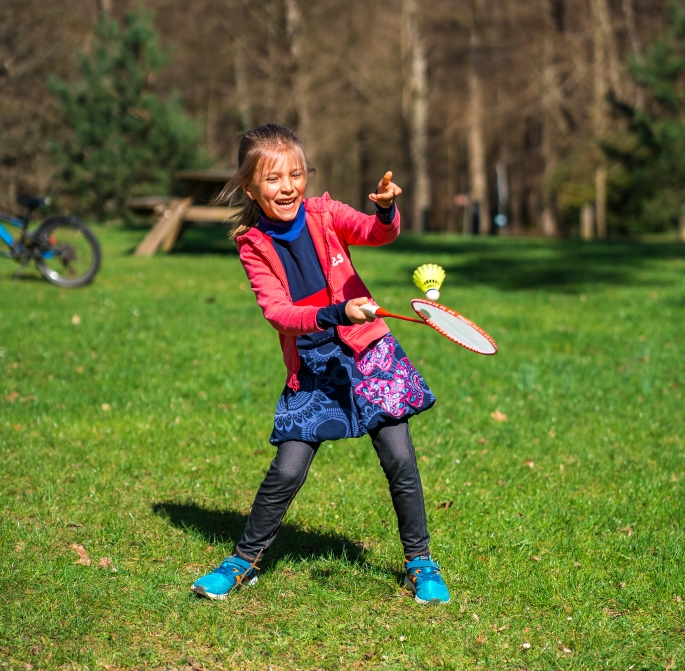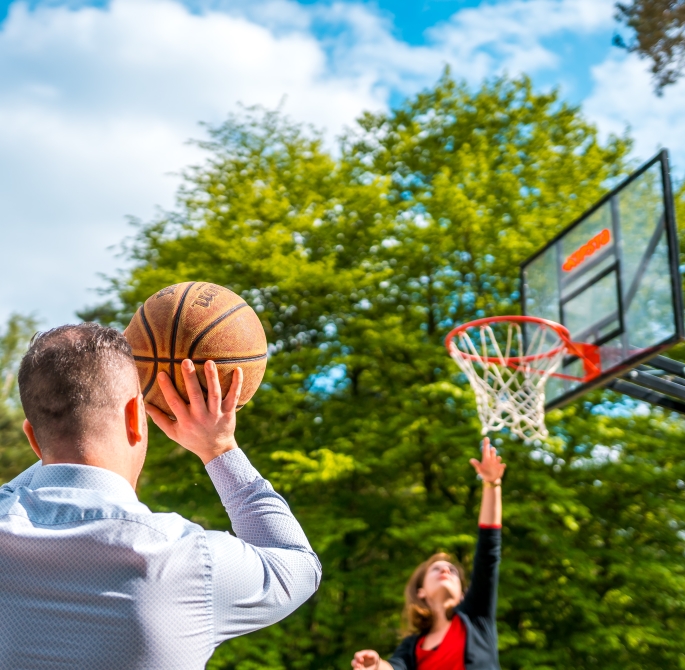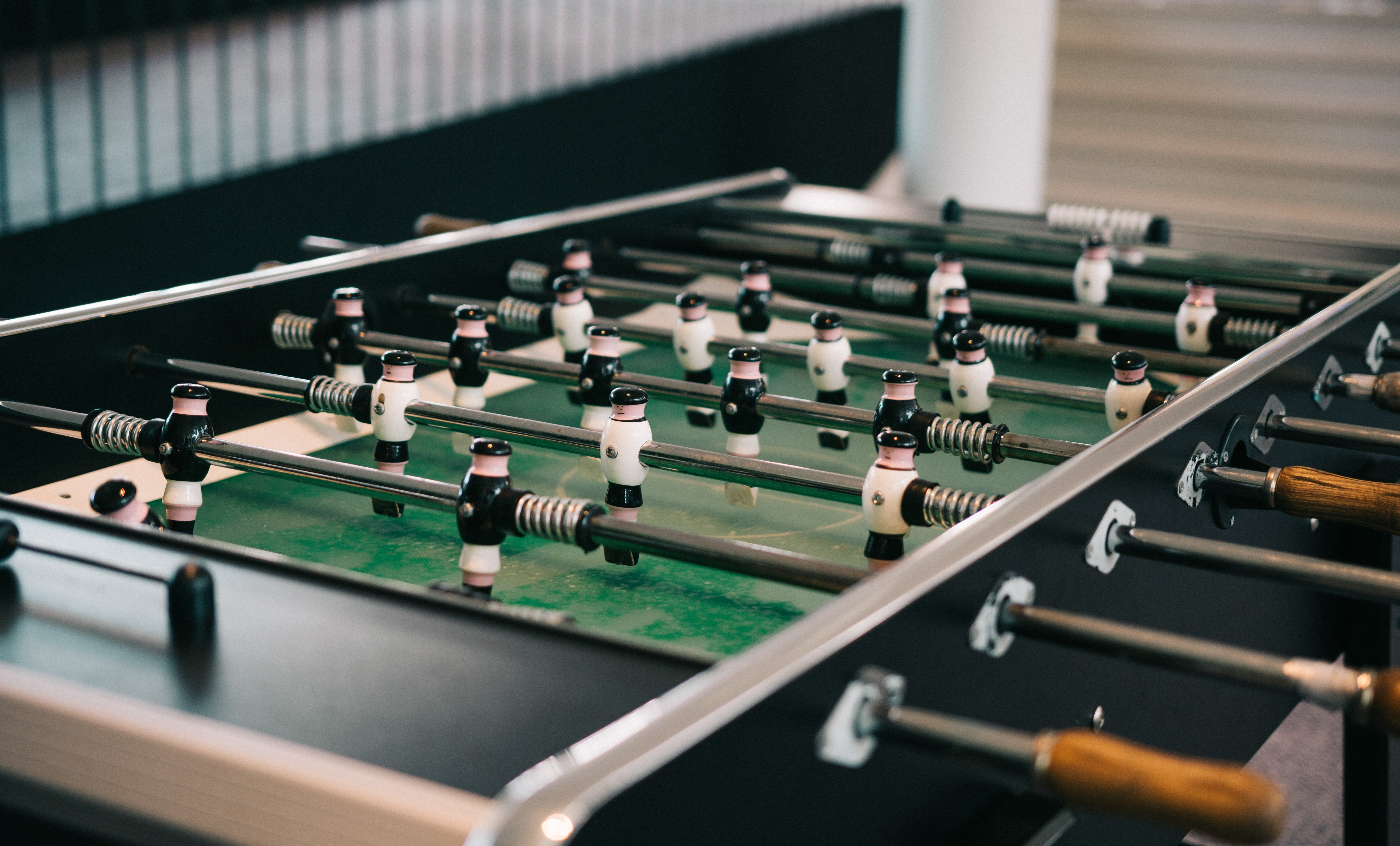 A healthy forest bath
Experience the joy of walking through a living forest, with your senses alert and your mind at rest.
The Sonian Forest, partly classified as a UNESCO World Heritage and Natura 2000 Site , covers 5,000 hectares and is full of treasures that will delight nature lovers. This complex natural environment is not only beneficial to humans, but also to many plants and animals, as well as to the soil and the climate. However, this ecosystem is fragile. Find out what to do before you go out for a walk.
Whether you are exploring or doing sports, discover our routes starting from the hotel on the borders of Walloon Brabant, Brussels and Flemish Brabant.
Enjoy your stroll!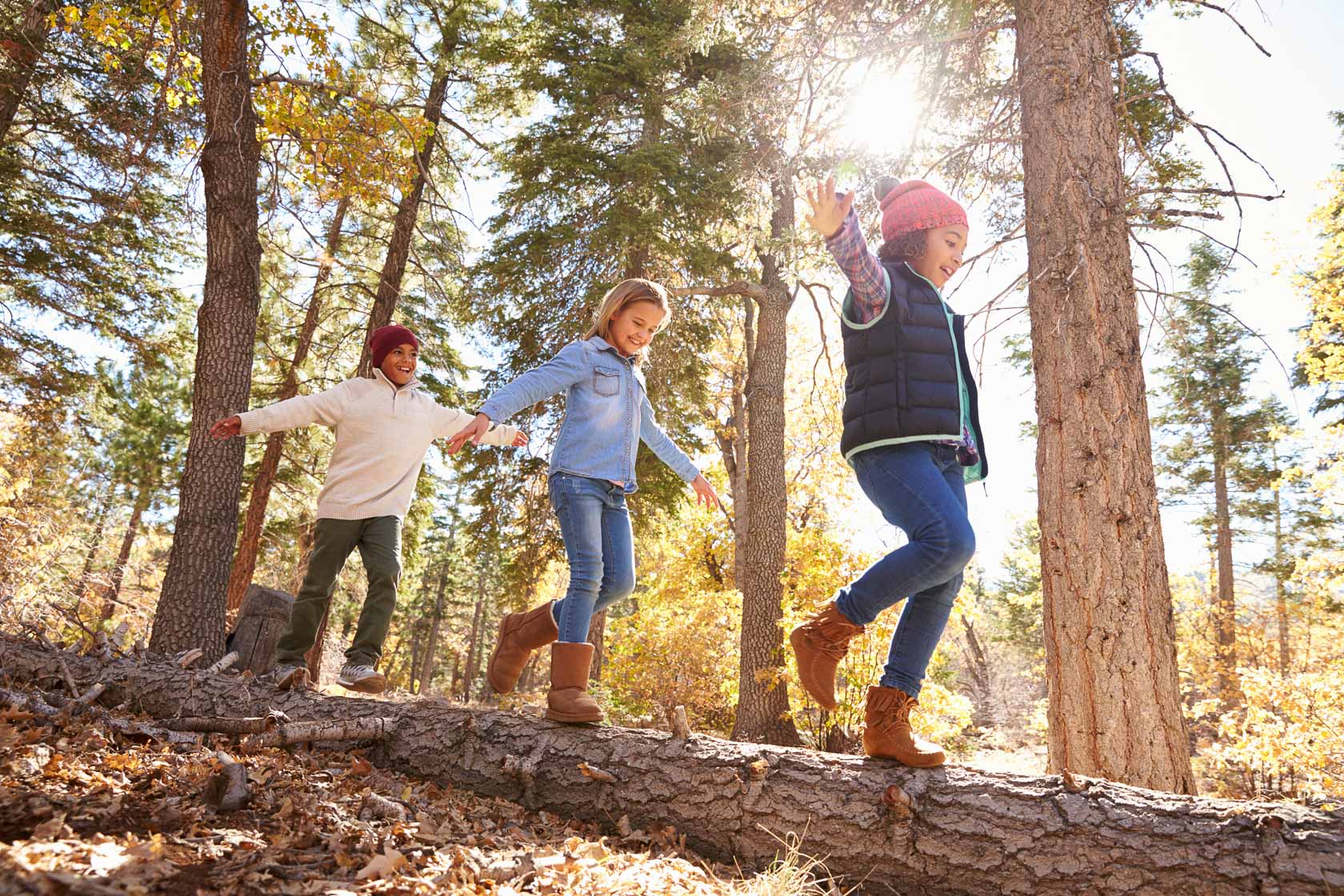 For further discovery
Embark on a 2-wheeled adventure through the Sonian Forest. If you take your own bike, you can store it for free in our secure and covered bike storage. You can also rent bikes per 2-hour session at the hotel reception:
Bike: €10
Electric bike: €20
We invite you to discover the good habits to adopt before going for a ride: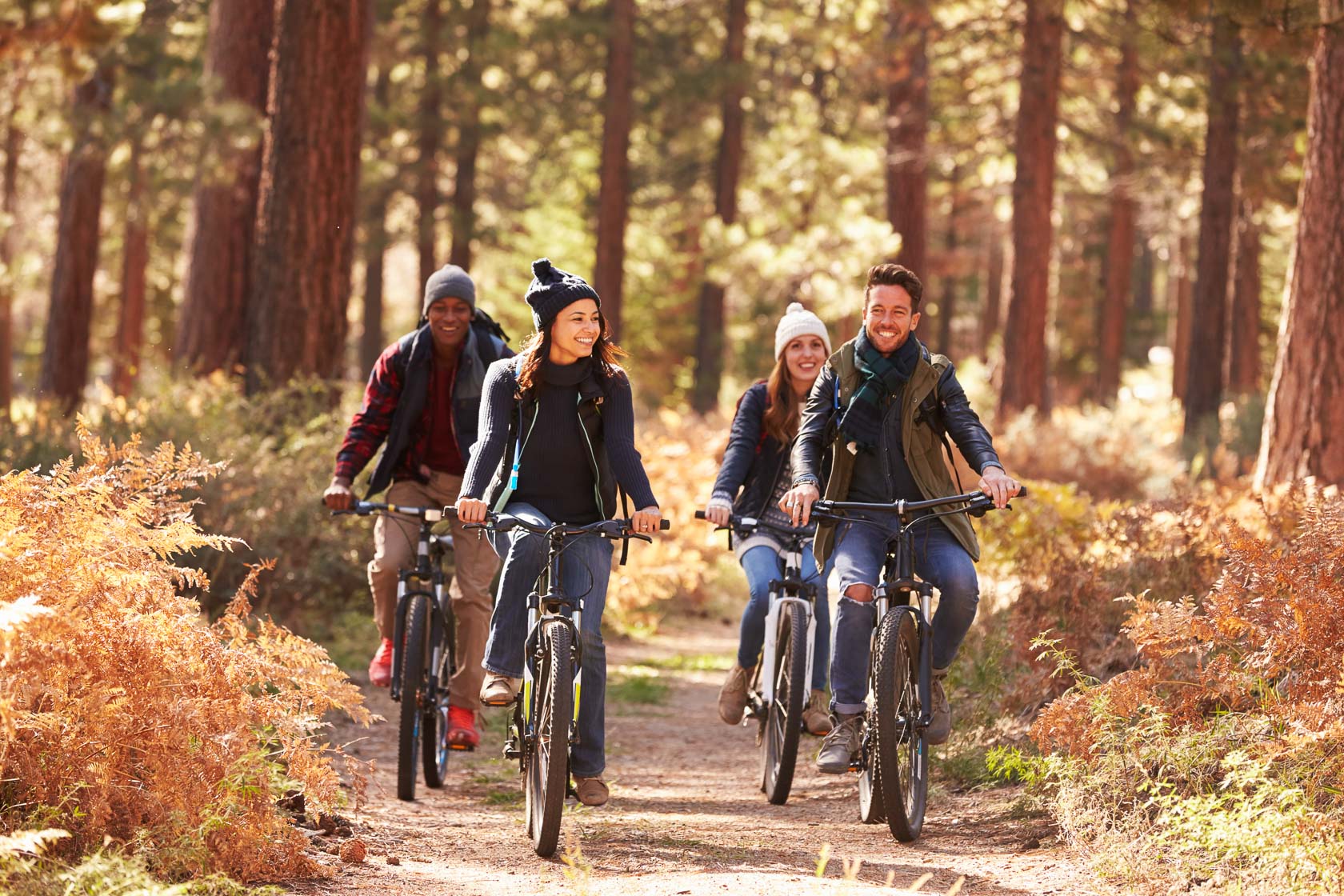 Explore the forest in an unusual way
Discover the Sonian Forest on a 100% electric scooter starting departing from Dolce La Hulpe.
Two rides are available: a 45-minute Discovery Ride and a 90-minute Adventure Ride for thrill seekers.
We invite you to discover the good habits to adopt before going for a ride: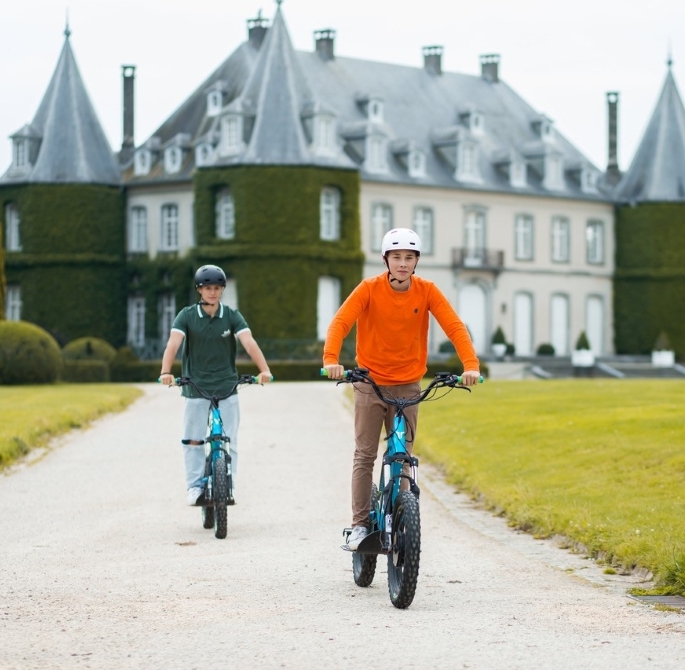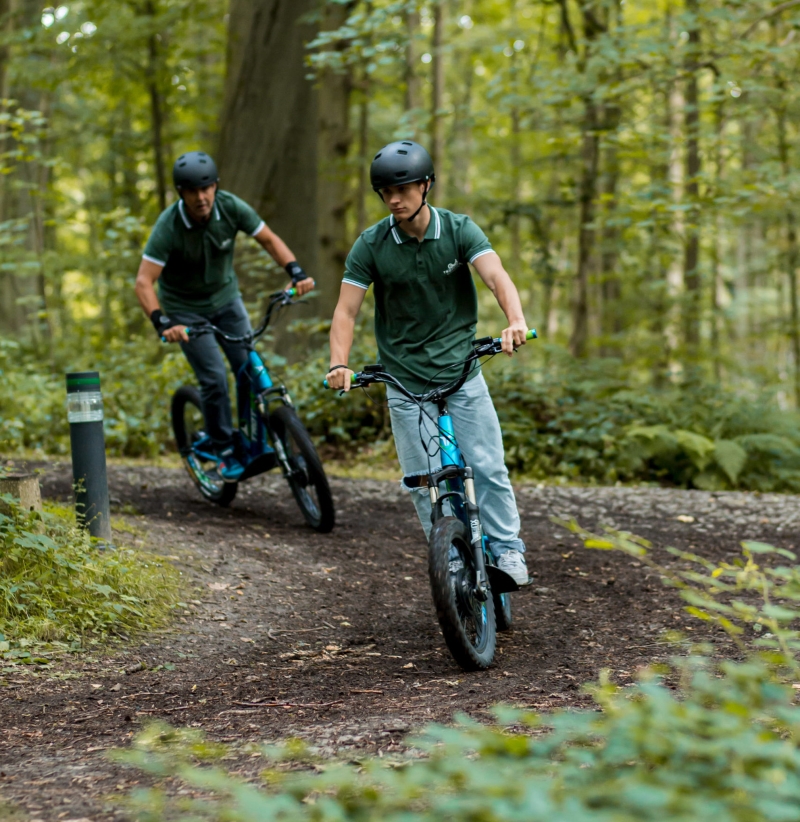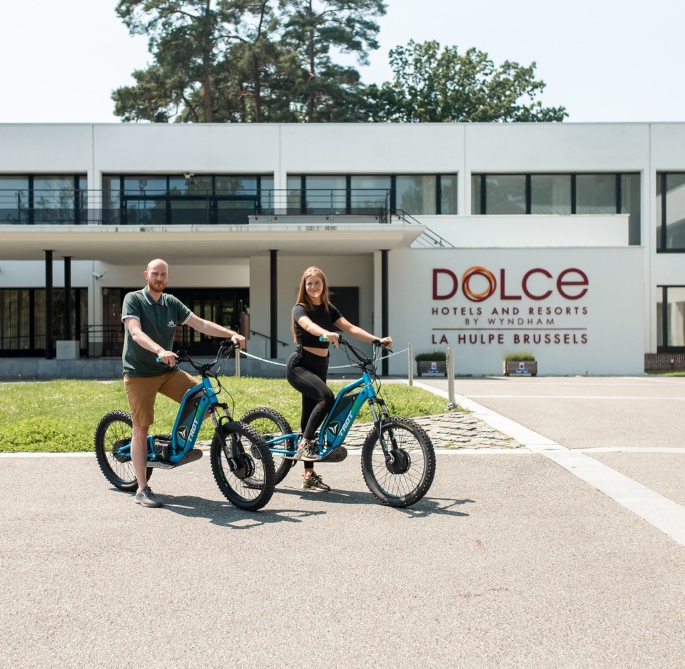 All Around Wellness & Relaxation
Indoor Pool - Take a swim in our indoor pool heated at 29°C
Opening hours : 6am - 11pm every day
To guarantee your comfort, access to this area is limited to 30 people per 45-minute session only under reservation.
FREE for residential guests until check-out every day
FREE for guests with a spa treatment at the Cinq Mondes spa the same day only valid on weekdays (public holidays and school holidays excluded)
€25 for external guests from Monday until Friday under reservation (50% for kids under 12 years old)
In order to give the opportunity to everyone to take advantage of this area, we ask you to only book one session per day during the weekend and on public holidays
Swimwear is mandatory, even in the sauna and hammam
Every day from 6 pm, it is reserved exclusively for adults (over 18) in order to ensure perfect relaxation.
Non-residential guests will have a locker at their disposal in the cloakroom
We would like to inform you that our Wellness Center will be closed for maintenance until 1 pm on below dates: 2/06, 30/06, 4/08, 1/09, 6/10, 7/11, 1/12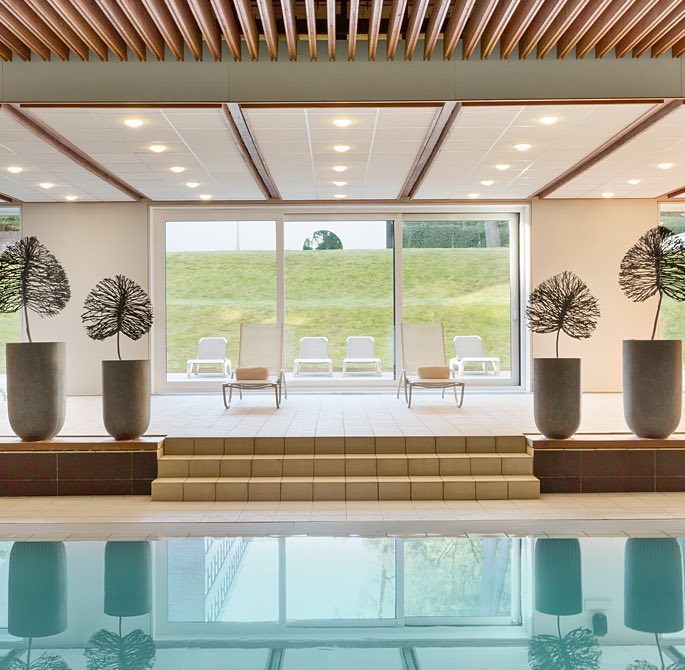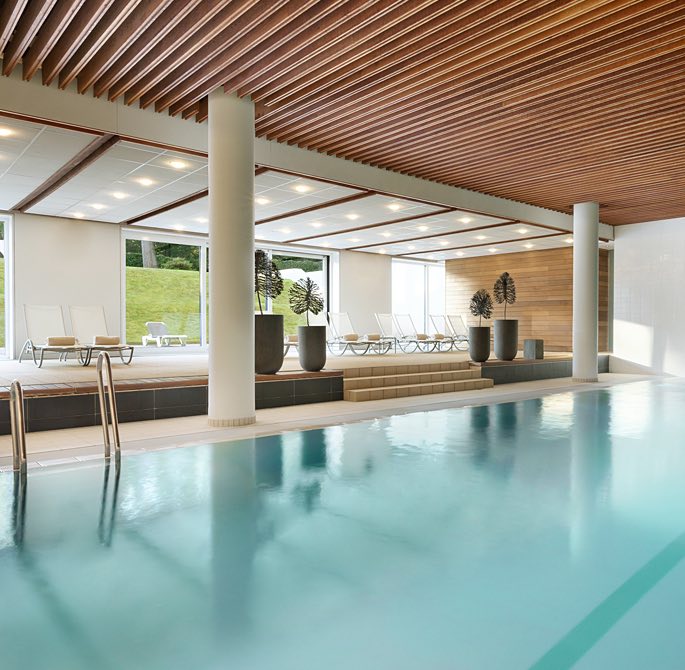 Stay in shape
Fitness - When it comes to fitness, our gym has everything you need to work up a sweat.
Opening hours : 6am - 11pm every day
Access to the fitness room is limited to 10 people per 1 hour session, by reservation only.
We invite you to disinfect the equipment after each session.
The changing rooms are not accessible. We thank you for your understanding.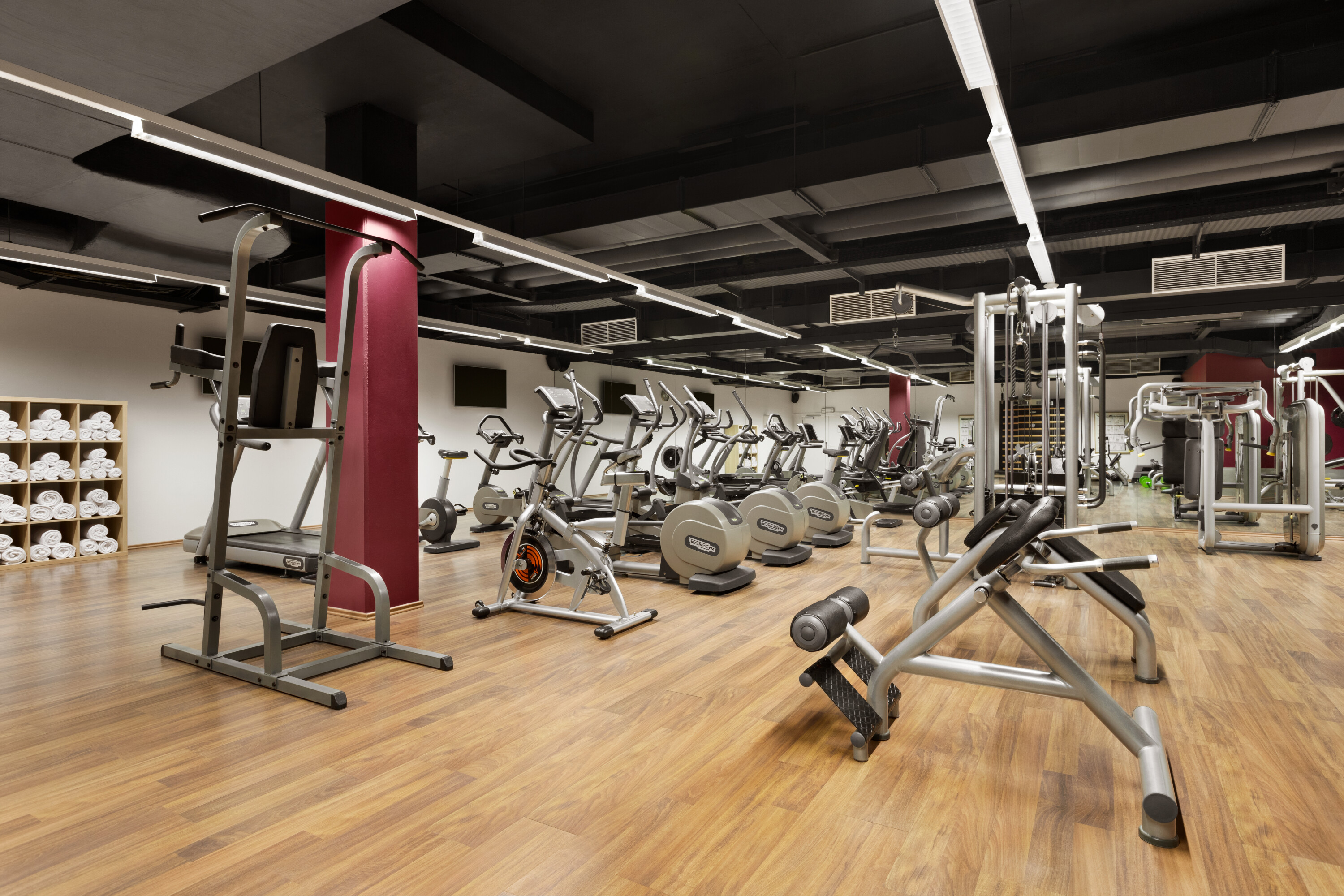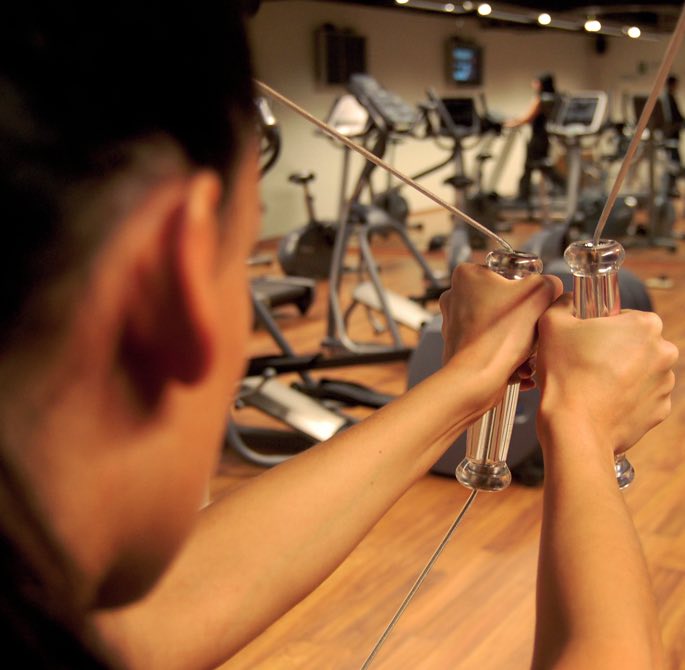 A healthy mind in a healthy body
Recharge your body and nourish your mind with our group classes facing nature.
These group classes are accessible for Dolce Zen Club members according their subscription.
For hotel guests a €15 fee per class is applicable and a reservation must be made by contacting the Cinq Mondes Spa: +32 (0)2 290 99 01 or cinq.mondes@dolcelahulpe.com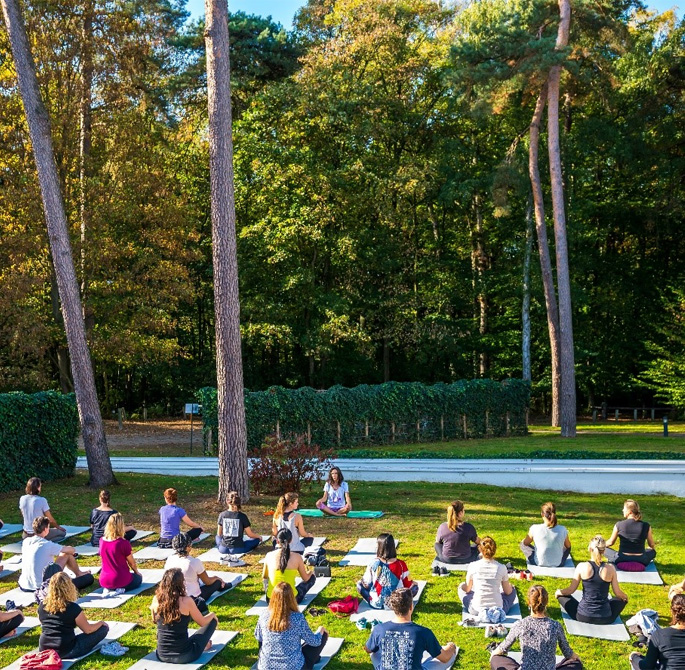 A prestigious kingdom
After an invigorating walk in the heart of the Sonian forest, contemplate the sumptuous Château de La Hulpe at the top of a green meadow ideal for picnics. Once you have reached the castle, admire its perfectly symmetrical formal garden.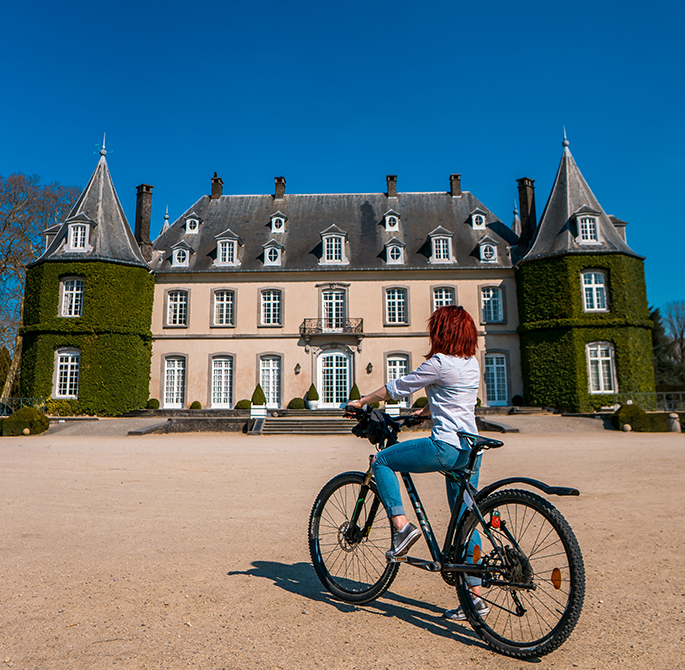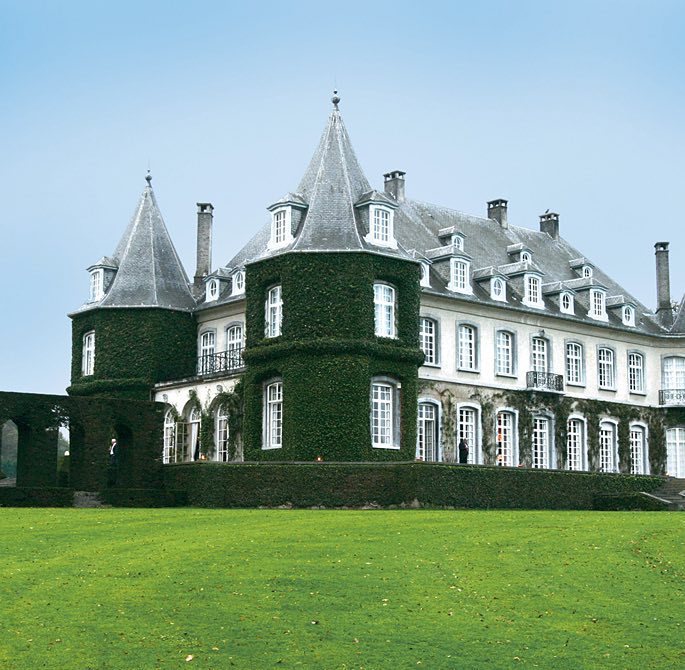 Journey to the heart of Jean-Michel Folon's art
Located in the farm of the Château de La Hulpe in the heart of the Solvay Domain, the Folon Foundation is a museum dedicated to the world-renowned Belgian artist Jean-Michel Folon. You will find on display a rich collection of his works made of various materials such as watercolours, serigraphs, engravings, line drawings, sculptures, posters, diverted objects, stained glass, ceramics, mosaics and tapestries.
Tennis courts in the heart of the forest
Hit your best forehand on one of our two outdoor tennis courts located under the trees.
Tennis rackets and balls are available at the hotel reception.
Mini badminton courts are located between the terrace of the Badian bar and the terrace of the Argan restaurant in the heart of the Dolce La Hulpe domain. Shuttlecocks and rackets are available at the hotel reception.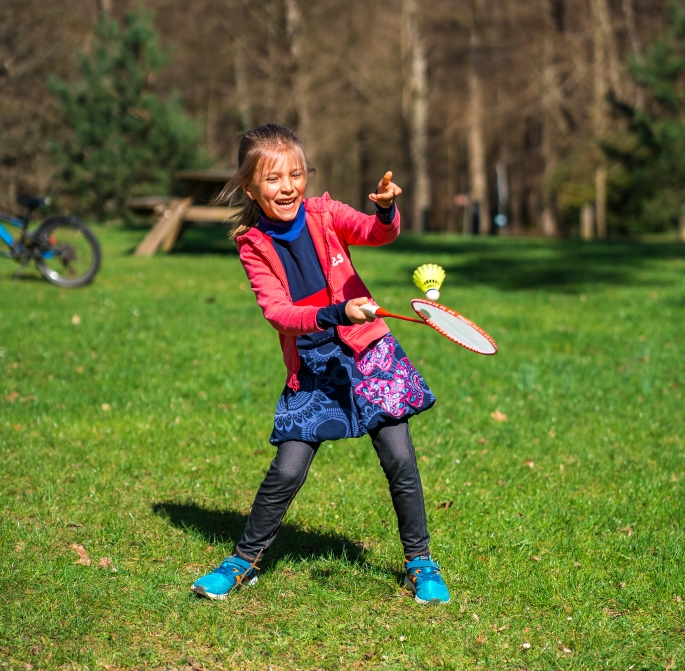 Dribble to the opposing team's basket on our e-coffee terrace reshaped into a mini basketball court. Balls are available at the hotel reception.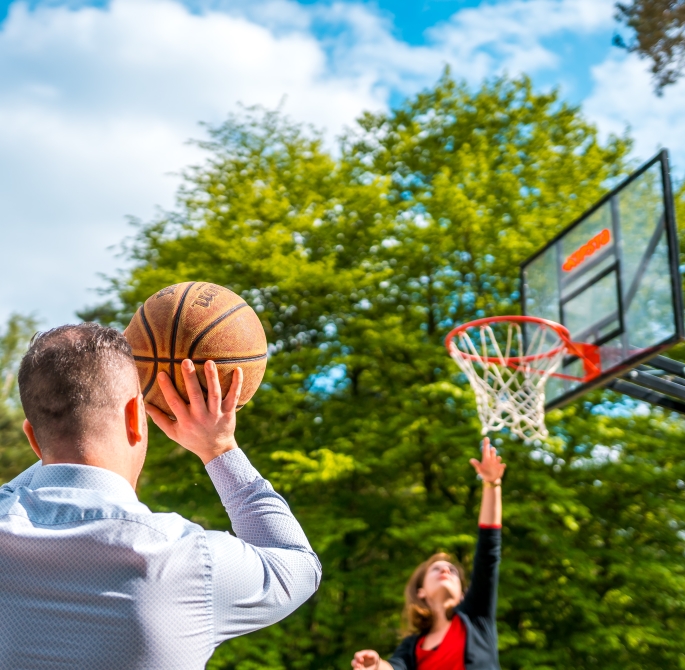 Feel the excitement of a football match with a game of table football in front of the Brasserie 135. The balls are available at the hotel reception.