Skip to Content
EXPERIENCE RENEWAL IN THE SONIAN FOREST
Realign your senses with nature in the heart of the Sonian Forest. Take part in our ample options for leisure and relaxation in Brussels, whether by relaxing with a good book or going for an adventure on a complimentary bicycle. From badminton to basketball to cultural immersion, we offer recreational activities for everyone. Learn more about our large selection below.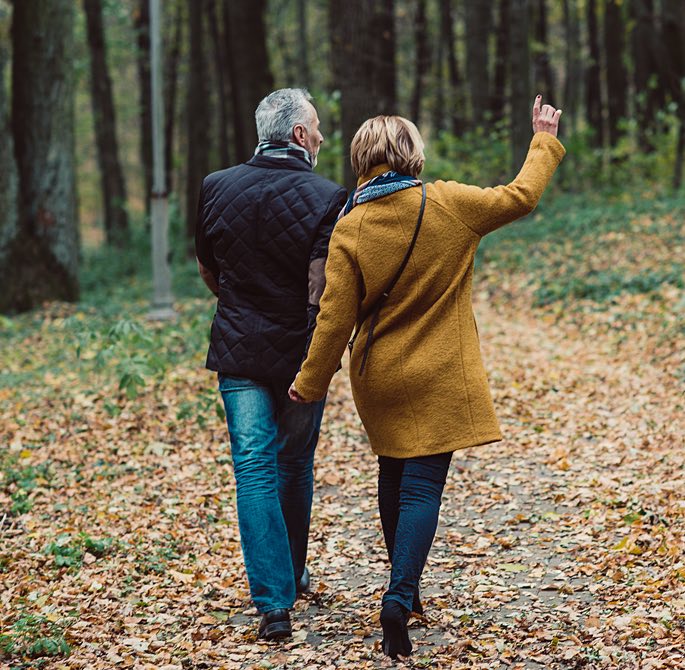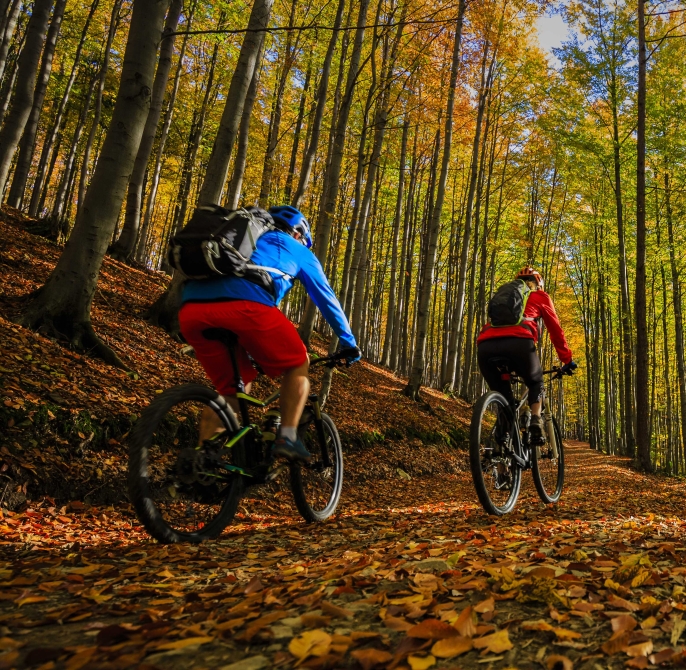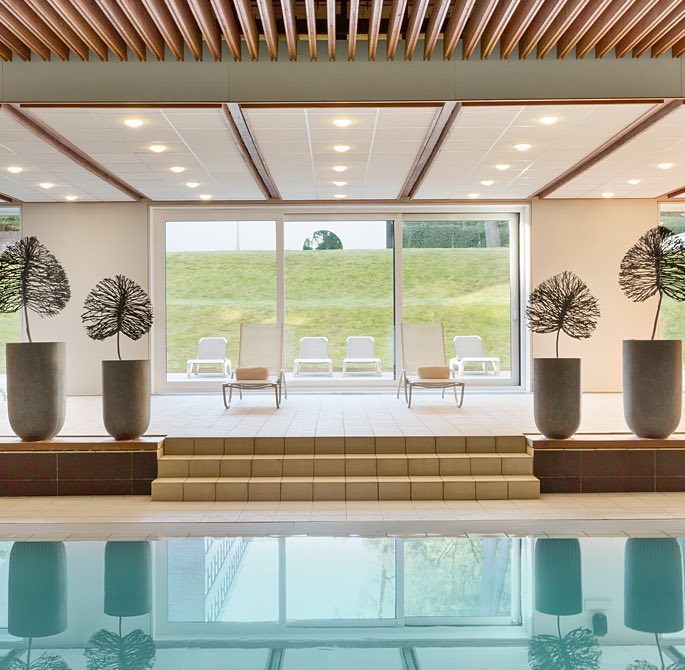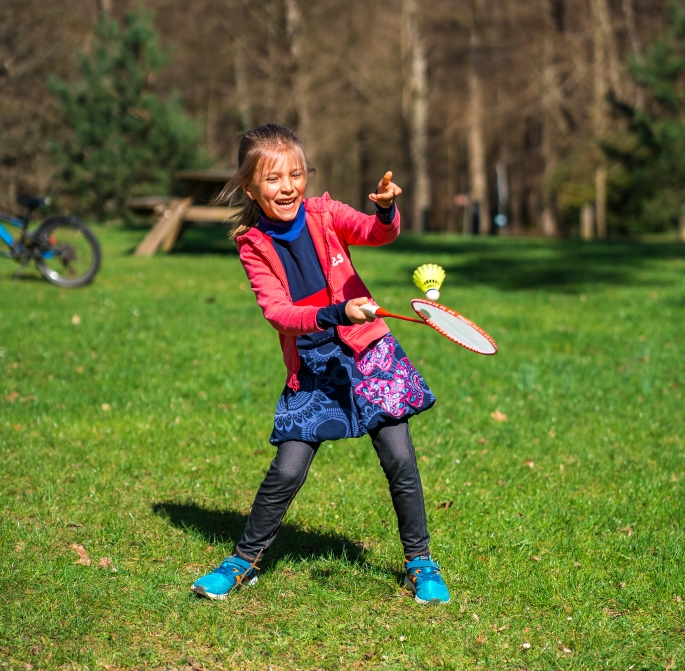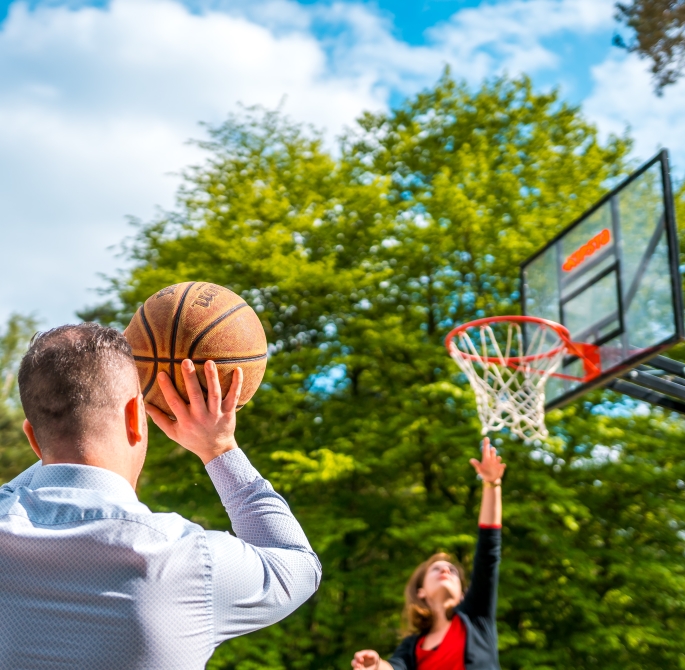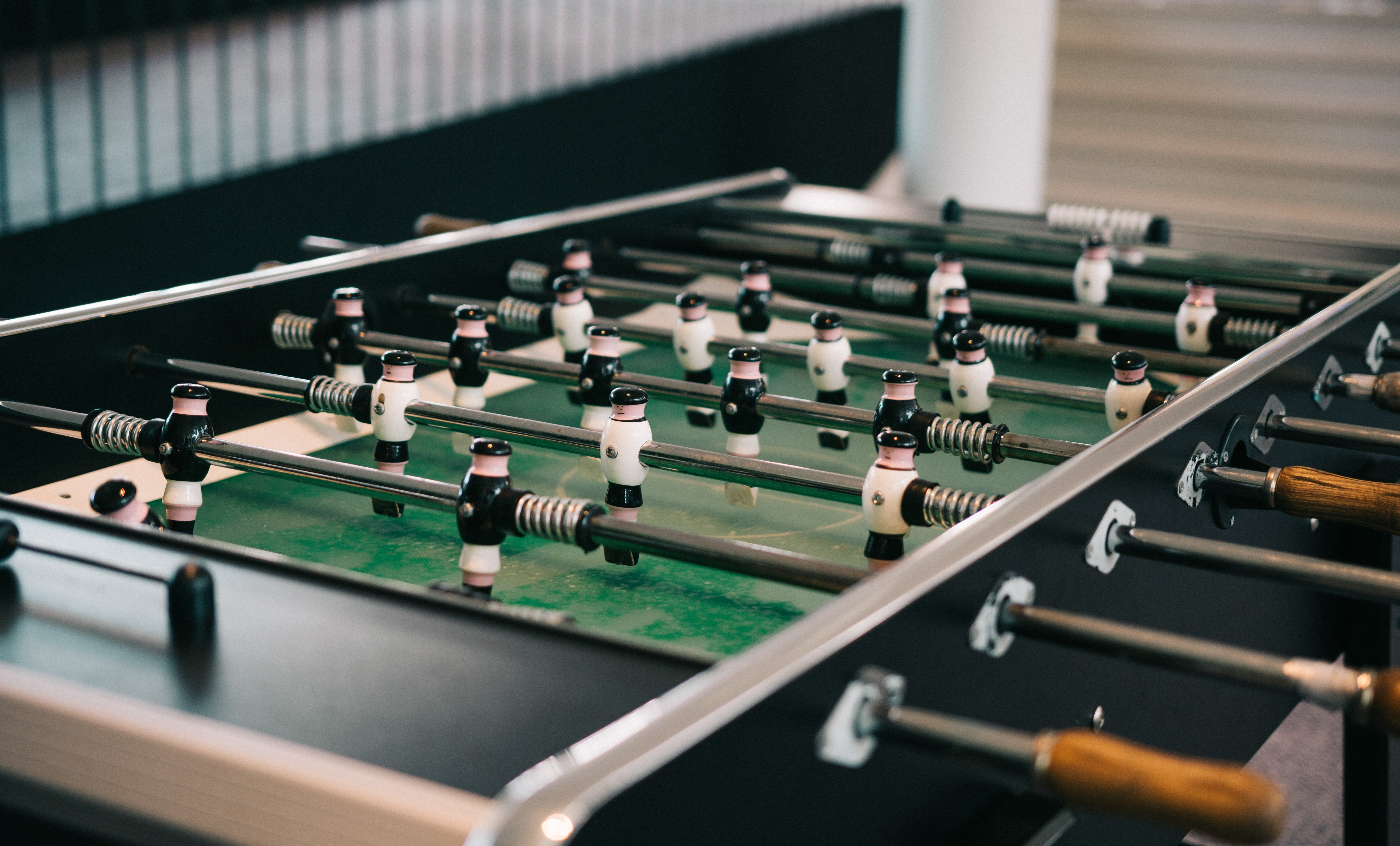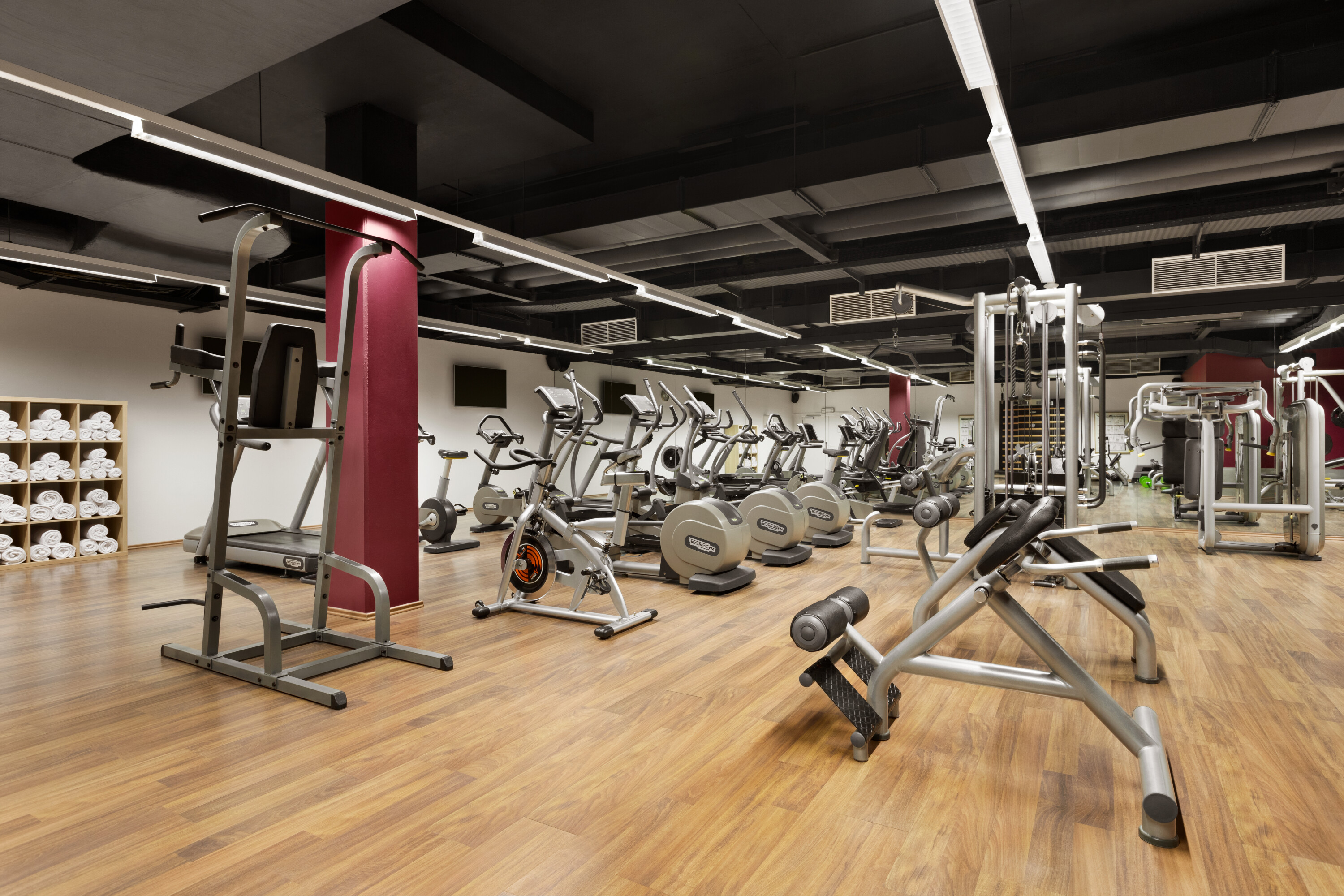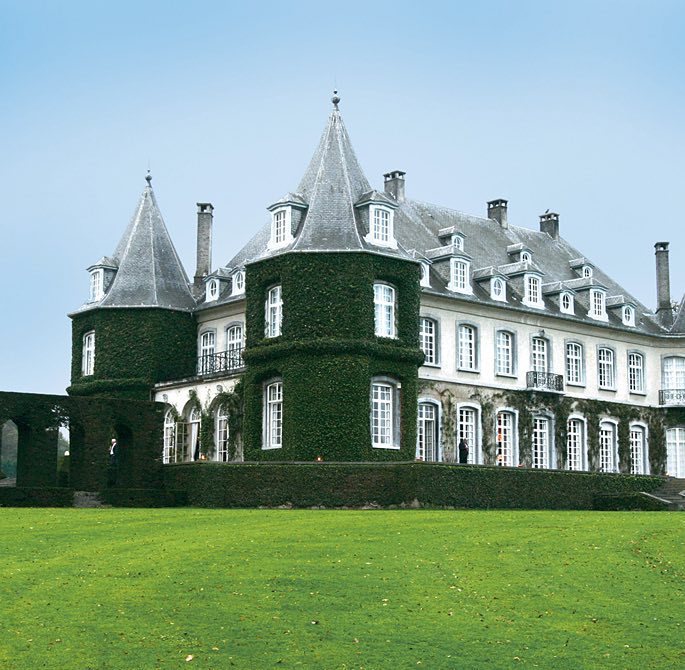 Life Amongst Trees
Become one with nature on a stroll through the Sonian Forest. Our trails will encourage you to embark on an inspiring journey of exploration in an ancient forest.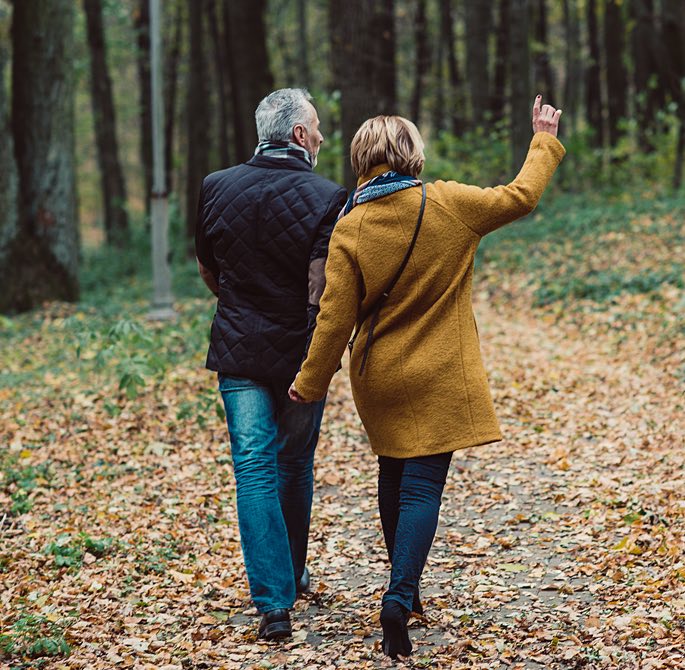 Exploring nature
Embark on a 2-wheel adventure through the Sonian forest with our mountain bikes.
A secure and covered bike room is available free of charge.
Bike hire rates for 2 hours:
Bike: €10
Electric bike: €20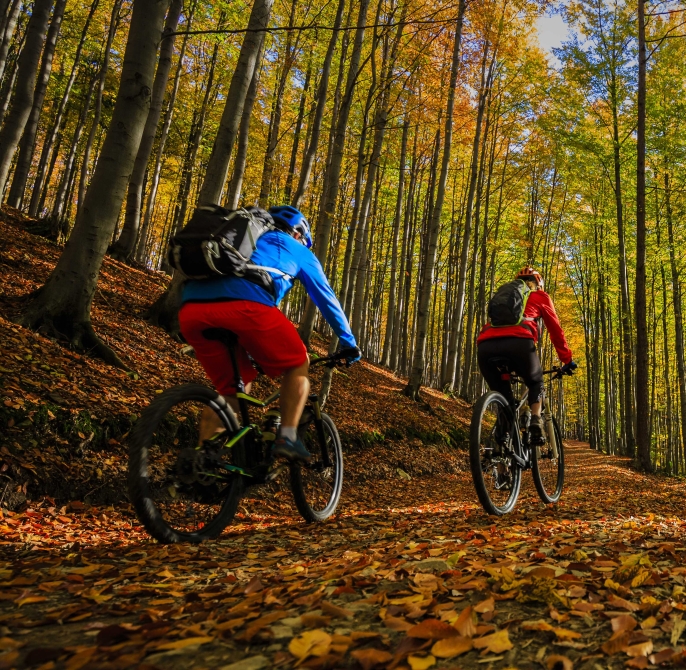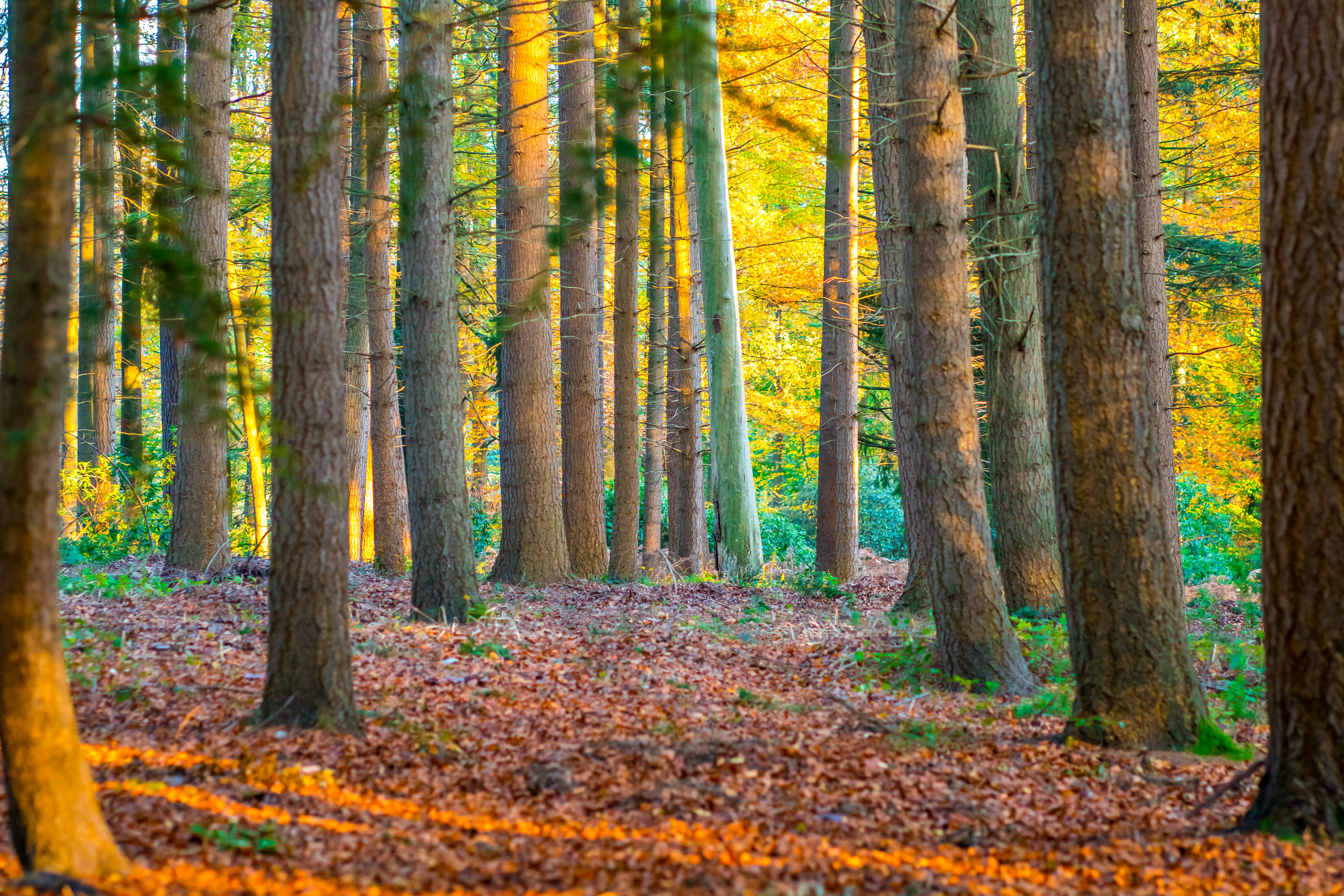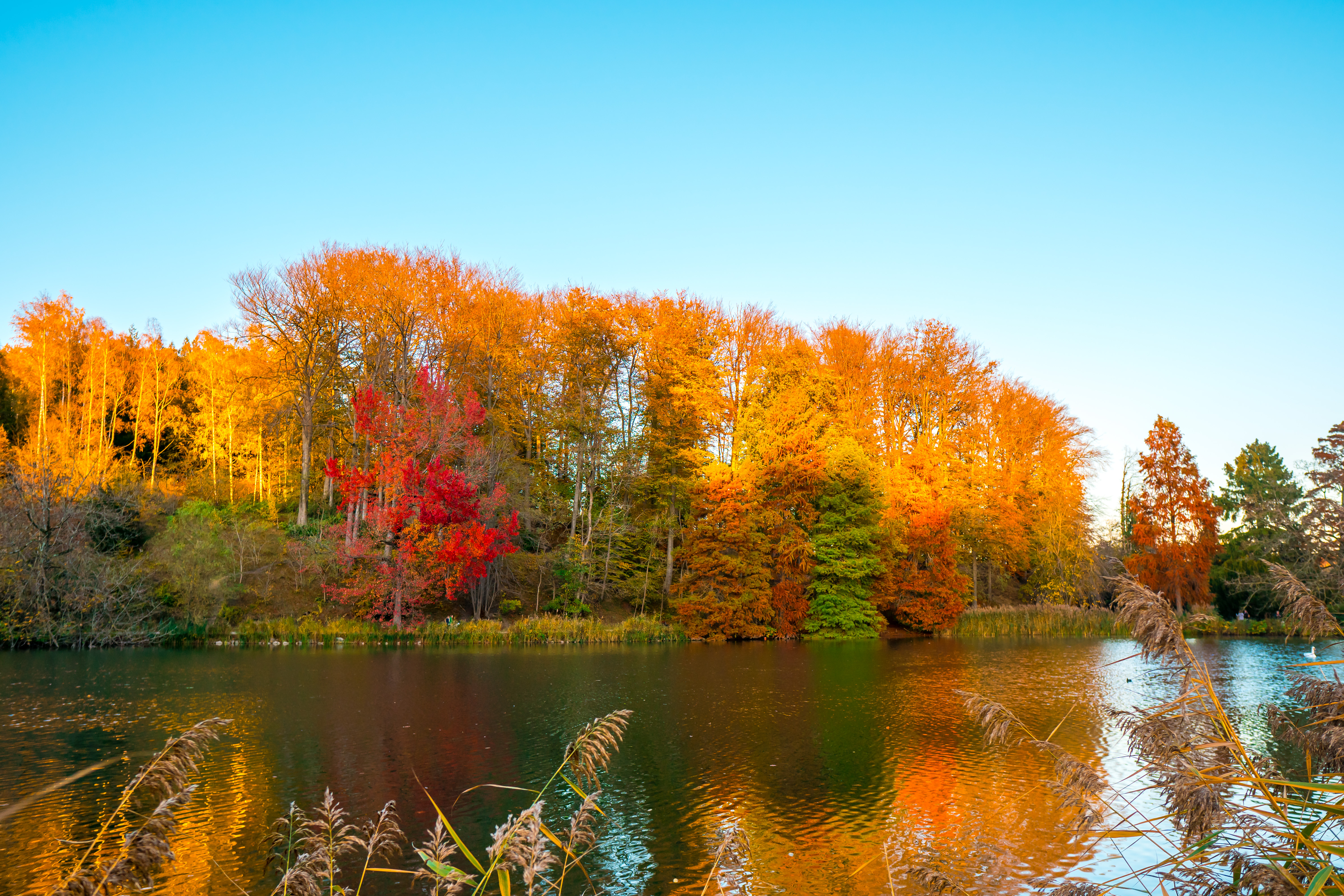 All Around Wellness & Relaxation
Indoor Pool - Take a swim in our indoor pool heated at 29°C
Opening hours : 6am - 11pm every day
To guarantee your comfort and safety, access to this area is limited to 30 people per 45-minute session only under reservation.
This area is regularly disinfected for 30 minutes.
The hammam and sauna are now accessible again with a social distance of 1.5m.
FREE for residential guests until check-out every day
€25 for external guests from Monday until Friday under reservation (50% for kids under 12 years old)
In order to give the opportunity to everyone to take advantage of this area, we ask you to only book one session per day during the weekend and on public holidays
Swimwear is mandatory, even in the sauna and hammam
Every day from 6 pm, it is reserved exclusively for adults (over 18) in order to ensure perfect relaxation.
Non-residential guests will have a locker at their disposal in the cloakroom
We would like to inform you that our Wellness Center will be closed for maintenance until 1 pm on below dates: 3/12, 7/1, 3/2, 5/3, 31/3, 5/5, 2/6, 30/6, 4/8, 1/9, 6/10, 7/11, 1/12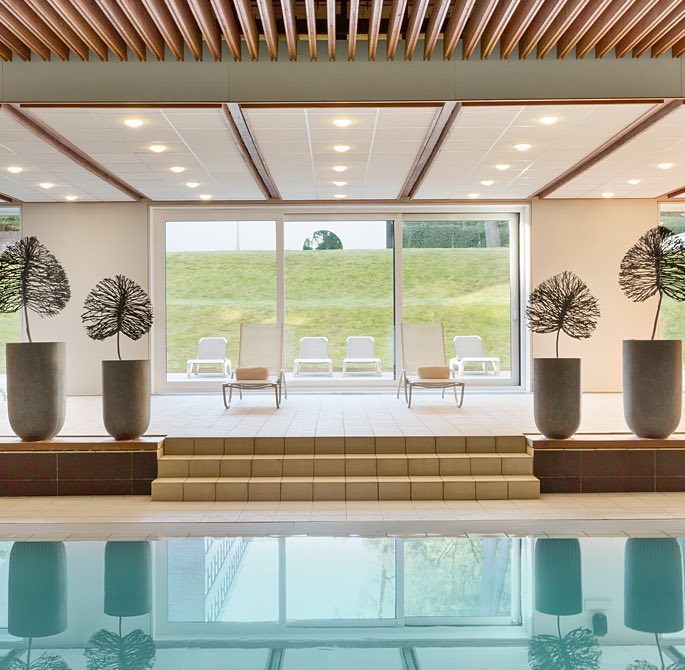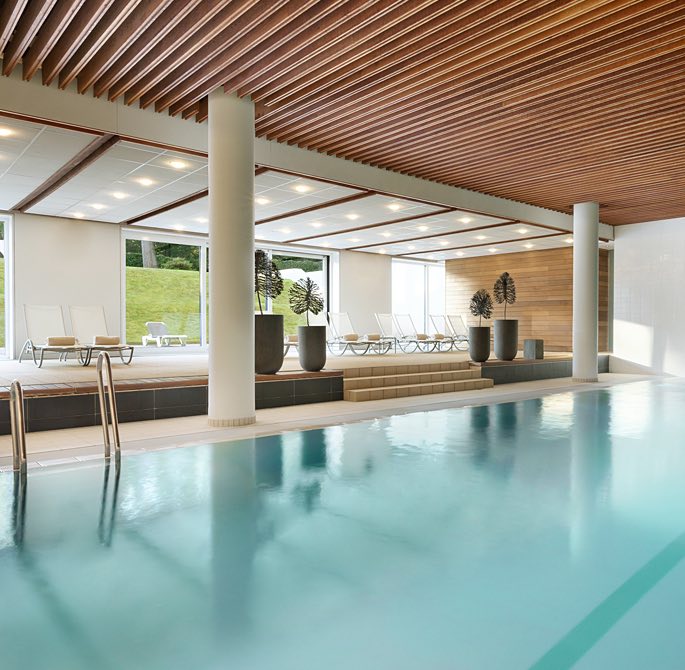 Recharge your body and nourish your mind with our group classes facing nature.
These group classes are accessible for Dolce Zen Club members according their subscription.
For non-members, a fee per class is applicable and a reservation must be made by contacting the Cinq Mondes Spa: +32 (0)2 290 99 01 or cinq.mondes@dolcelahulpe.com
Give your best forehand on our two outdoor tennis courts. We provide rackets and balls at reception.
Mini courts dedicated to this racket sport are located on our e-coffee lawn. Shuttlecocks and rackets are available at reception.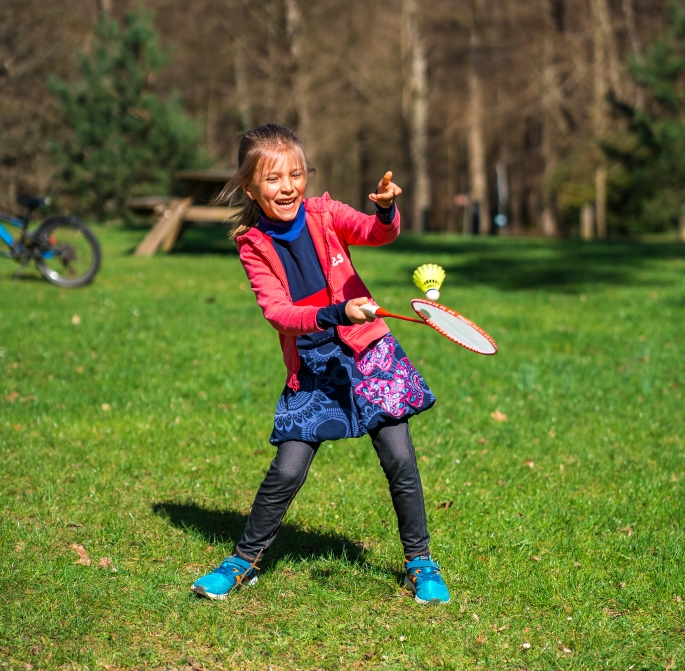 Dribble to the opposing team's basket on our e-coffee terrace reshaped into a mini basketball court. Balls are at your disposal at the reception.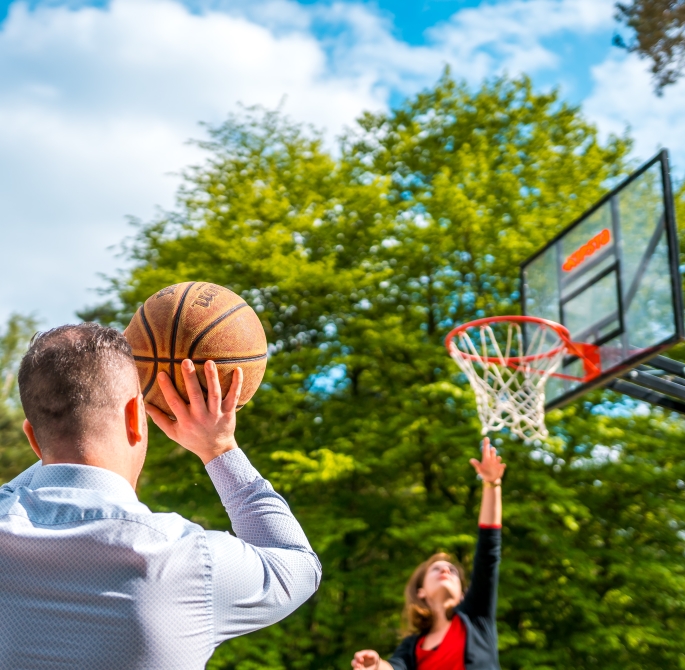 Feel the excitement of a football game from the lobby.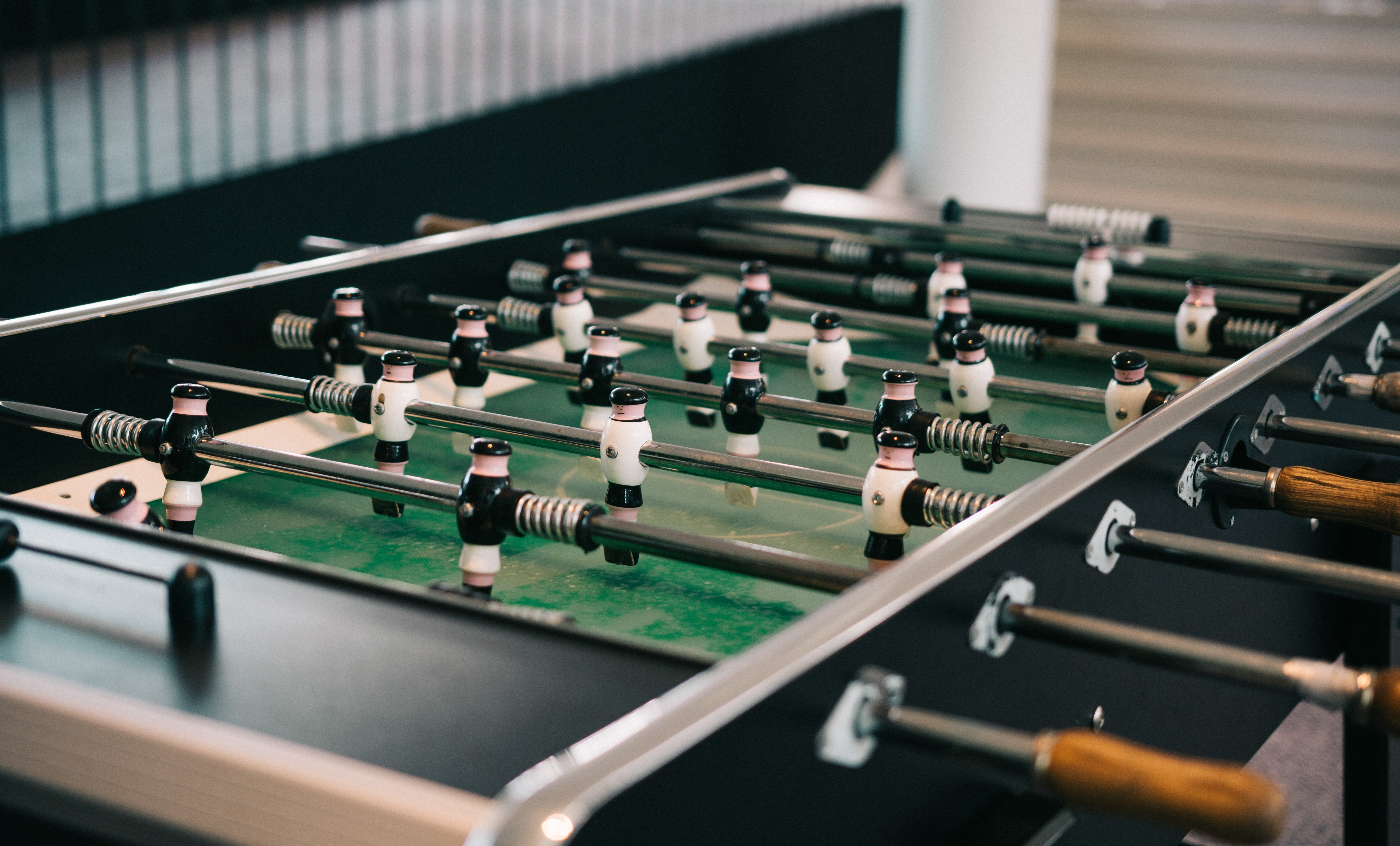 The Fitness Room will be closed for maintenance on January 10, 11 & 12.
Fitness - When it comes to fitness, our gym has everything you need to work up a sweat.
Opening hours: 6am-11pm
In order to respect sanitary measures, access to the fitness room is limited to 10 people per 1 hour session, by reservation only.
We invite you to disinfect the equipment after each session.
The changing rooms are not accessible. We thank you for your understanding.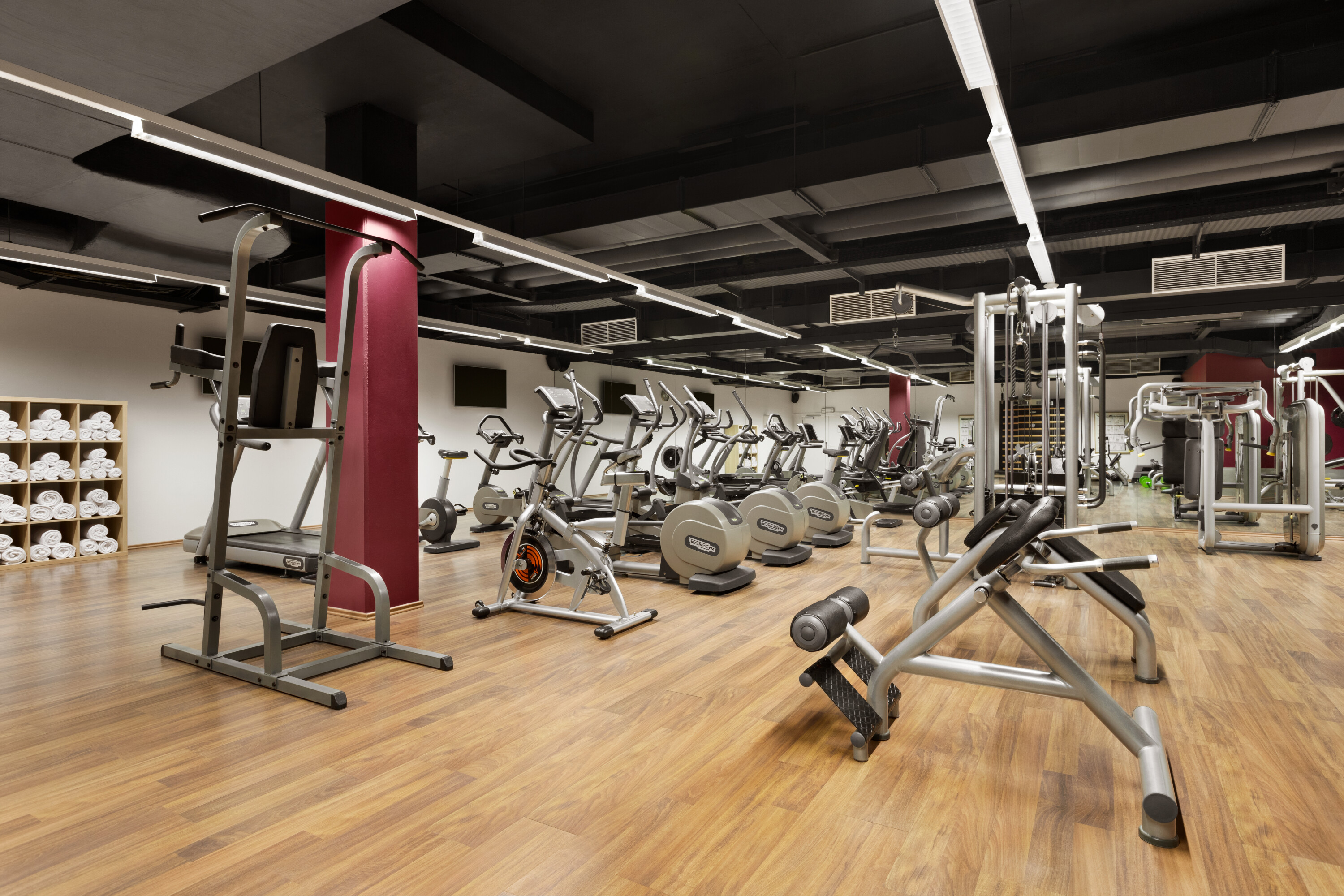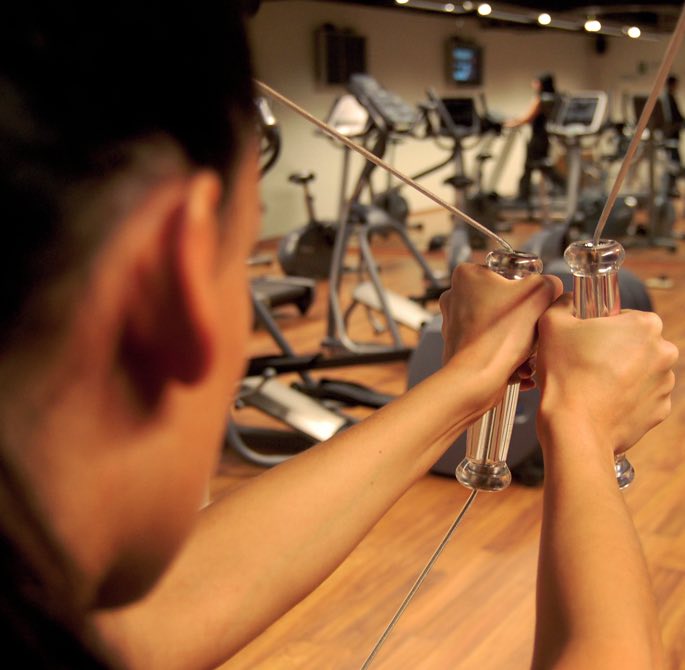 Get to know the fascinating works of Belgium's world-renowned artist Jean-Michel Folon first hand.